Best "Bang for Your Buck" – Cheap Cannabis Seeds
2021 Best value yet Cheap Weed Seeds/Strains.
When growing your own marijuana, the initial investment costs can add up very quickly. To keep those costs down as much as possible, many growers opt for a more affordable choice of seeds. Unfortunately, many of these cheap seeds prove not to be worth even the small amount of money that was spent on them, because they either never reach maturity or produce a sub-par quality product. This is not to say, of course, that high value cheap seed choices aren't out there, because they are, and this article will give you some great tips on how to find the best deals on quality strains at low prices.
The main difference in price between any two given strains is their type – whether it be regular or feminized. Even after calculating the 50% loss rate that is typical of regular seeds, they come out cheaper than feminized seeds.
On the other hand, sexing seeds correctly and at the right time is a delicate process that can be work-intensive and, if done incorrectly, can result in losses more than the expected 50%, rendering the price advantage virtually obsolete.
If you would rather skip that headache and go with a more surefire option, the slightly more expensive feminized seeds are the way to go.
For comparison purposes, the well-respected online seedbank Ministry of Cannabis offers 5 feminized / auto-flower seeds for a price of 25 to 35 € and 10 packs for 45 to 60 €.
Mixed seed packs, or "grab bags" are not only the perfect way to try out several different strains, but they can also be a really effective way to get your hands on good, cheap seeds. Of course, you never really know what you're getting with these type of mixed packs, but if you buy from a reputable company, you can be reasonably confident that you'll get something worthwhile.
Crop King Seeds offer mixed seed packs in both Feminized and Autoflower varieties that provide a lot of bang for your buck.
Ministry of Cannabis and Crop King Seeds both have great prices on quality seeds, and regularly offer customers even more ways to save, like sales on certain strains, free seeds, or inexpensive mixed packs. Ministry of Cannabis is almost always the cheaper of the two, while Crop King's quality may be a bit better, and it has other perks including worldwide shipping and germination guarantee. Who you choose to buy from is a matter of personal preference, as you can't really go wrong with either of these two shops.
Growing your own marijuana is by no means an inexpensive venture, but it can pay off well in the end. There are many areas where corners can't be cut without quality suffering, such as when purchasing equipment. However, with a little knowledge, anyone can find great deals on high quality seeds for cheap prices that can save you a little cash in the long run.

---
This popular strain will be an asset to your garden without putting a huge strain on your wallet. It is an indica dominant hybrid that grows well both indoors and outdoors with a typical flowering time of about 10 weeks. It has high levels of THC and CBD – 19% and 1% respectively, that make it well worth the price of admission.
Afghani is named after its place of origin, since the original plants of this strain were first discovered in the high mountain regions of Afghanistan.
This strain also produces a very large yield, once again getting you the most value for your money. It takes an experienced hand, but expert growers can expect to see a harvest of 500 grams per square meter when grown indoors. This is also a great strain to start experimenting with cloning or cross breeding strains of your own.
Afghani
Moderate / Experienced
19%
Up to 550g Indoor
Mainly Indica
Original Landrace
10 Weeks
Grow Difficulty
THC Level
Yield
Indica/Sativa
Effect
Flowering Time
Versions
---
AK48 strain is derived from a hybrid plant, which is often cultivated indoors. This is a very popular strain that continues to grow in popularity. The plant is considered full grown or finished growing, when it reaches medium height, which is around 48 days.
This fine weed strain is not used for medical uses, but many marijuana users prefer it, because of its great effects. Its sweet and smooth flavor will leave you begging for more, along with its high cerebral effect.
The AK48 plant is capable of producing hard buds that emit a very desirable aroma that will feel the environment. If you want to get stoned on some great bud, the AK48 is your best bet!
AK48
Easy / Moderate
15-20%
Hybrid with Sativa High
High Trip, Cerebral Effect
Sweet, Smooth
Grow Difficulty
THC Level
Indica/Sativa
Effect
Flavour
Version 1
Version 2
Version 3
---
produces dense, short plants with a high THC content and medium CBD. It is suitable for use in medical applications and gives users a relaxed, happy, and euphoric effect that is ideal for treating pain, depression, and anxiety. The buds have a pungent earthy and woody flavor that can be slightly harsh to those who aren't used to it.
It is a hybrid of White Widow and a strong Canadian indica, granting it a stony buzz that seems to almost come out of nowhere.
When you grow White Rhino, do so indoors in a space sufficient to support its low, wide growth pattern. Expect an estimated flowering period of about 8 to 10 weeks. The average harvest can be anywhere from 400 to 500 grams per square meter when using the Sea of Green method.
The somewhat hashy taste this strain gives off makes it a great choice for use in your favorite bong!
White Rhino
Easy / Moderate
22%
Mostly Indica
Relaxed Happy Euphoric
400-500 g/m² in SOG
8-10 Weeks
Grow Difficulty
THC Level
Indica/Sativa
Effect
Yield
Flowering Time
Version 1
Version 2
---
Crop King Seeds comes through for budget buyers yet again with a high-quality, low-price strain. Haze Extreme is a variation on the classic Haze strain crossbred with Cheese to produce increased potency and more psychedelic effects.
Its buds are smaller than average and the harvest is often a modest one, but the extra strong effects of this strain more than make up for its relatively small quantities. The 22% THC levels in this strain give you a strong, but aware body and head high with significant psychedelic effects. It makes for a great daytime smoke. You will certainly be feeling its effects, but experienced smokers will be able to go about their day to day activities as normal and maintain creative conversations with friends while using Haze Extreme.
Haze Extreme is a great social strain that won't break the bank if you decide to share it with a few of your friends.
Haze Extreme
Easy / Moderate
22%
Up to 550g Indoor
Mostly Sativa
Body & Head High
8-10 Weeks
Grow Difficulty
THC Level
Yield
Indica/Sativa
Effect
Flowering Time
Versions
---
is basically Skunk #1 and Skunk Special on steroids. It is very potent, allowing you to stretch your stash farther than you could with other strains, which saves you money in the long run.
Its dense and thick buds are pungent in aroma, but surprisingly sweet in taste. It produces an intense and long lasting calming effect – so much so that it can be used in medical applications for the relief of pains, stress, and anxiety. Other common effects include happiness, euphoria, sleepiness, hunger, and a full body stone.
This strain is relatively easy to grow, especially when compared to white strains that require much more manicuring, and gives a good yield, making it the perfect choice for beginners and experienced growers alike. Super Skunk is a long standing favorite because of its potency, affordability, and and high yields that are easy to achieve. Try it out and see for yourself!
Super Skunk
Easy
15-20%
Hybrid, Indica Dominant
Energetic, Body Buzz
400-500 g/m² in SOG
Grow Difficulty
THC Level
Indica/Sativa
Effect
Yield
Version 1
Version 2
---
Just like its namesake, the smell on this strain is strong – so much so that we'd say it's not suitable for stealth growing.
If you can get past the smell, this strain offers a number of benefits like its fast flowering time of 8 weeks, bulging buds, powerful cerebral high, body relaxation, and high yield. From a medical standpoint, it can help to relieve stress, pain, and depression with its high levels of CBD.
Cheese has a very pungent, tropical, skunky, and even slightly sweet flavor reminiscent of a classic Cheese strain. Its relaxed, talkative, and euphoria inducing effects make it a great choice for social and recreational use. This is an easy grow indoors that can produce a wonderful final product that any weed lover must try at least once.
Cheese
Easy
15-18%
Mostly Sativa
Relaxed Talkative Happy
300-400 g/m² in SOG
Grow Difficulty
THC Level
Indica/Sativa
Effect
Yield
Version 1
Version 2
Version 3
---
named for its beautiful blue leaves that appear halfway through the flowering period. While growing, this strain maintains a neutral, unnoticeable smell, but once matured, its smoke has a subtle berry-like flavor to it. It's a predominately indica strain that grows low to the ground and does best when grown indoors.
With favorable growing conditions, you can expect to harvest up to 450 grams per square meter with flowering within 7 to 9 weeks. Users of this strain report primary effects including sleepiness, relaxation, euphoria, happiness, and hunger.
When smoking Blue Mystic, you generally get a spike of creativity, mood lift, and a general sense of well being. Some less desirable results can also include cotton mouth, dizziness, paranoia, and anxiety if this strain is taken in large doses. It can be taken either during the day or at night, depending on how it affects you personally.
Blue Mystic
Moderate
15-18%
300-400 g/m² in SOG
Hybrid, 60% Indica
Active, Physical
Grow Difficulty
THC Level
Yield
Indica/Sativa
Effect
Version 1
Version 2
---
is a 75% Indica strain that is moderately easy to grow. When smoked, it produces a relaxing high due to its 20% THC and 1.4% CBD.
This strain is a very popular classic strain that is a former Cannabis Cup winner, so you really can't go wrong when choosing to grow it. It's been a favorite in coffee shops for decades now, and has just begun to make the rounds of the rest of the world in recent years.
It is a fairly easy strain to grow from seed, even for beginners, and will reward your hard work with up to 500 grams of purplish, fruity flavored buds when grown indoors. Blueberry strain has a sweet blueberry flavor when smoked, and produces a long-lasting, euphoric high.
It's also a great strain for medical uses, as it can alleviate symptoms of pain, stress, and anxiety. It is prized both for its calming high and its beautiful coloring.
Blueberry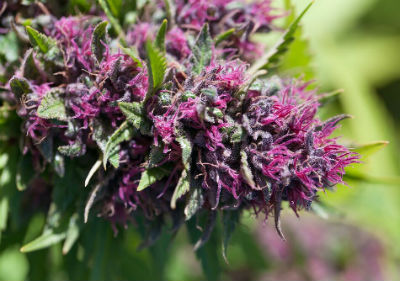 Easy / Moderate
20%
Up to 500g Indoor
75% Indica
Relaxing High
8-9 Weeks
Grow Difficulty
THC Level
Yield
Indica/Sativa
Effect
Flowering Time
Versions
---
Pure Power Plant is a potent sativa strain that produces a nice high with a sense of alertness. Although it may not look or smell like much in its bud form, once you light it up, you will see that this plant earns its name! It has a refreshing herbal or even pine flavor when smoked and is best cultivated indoors, though it can be cultivated successfully outdoors as well.
When using a Sea of Green setup, it can yield up to 600 grams of weed per square meter. PPP is great for daytime use, although heavy use of it can put you to sleep or leave you locked on the couch because of its underlying indica qualities.
The most common effects of this strain include euphoria, happiness, creativity, and relaxation. It has an earthy, skunky flavor with a tang of citrus to it. Overall, this is a great strain that gives superb, high yields when grown.
Pure Power Plant
Easy / Moderate
19-22%
500-600 g/m² in SOG
Hybrid, Sativa Dominant
Energetic, Body Buzz
Grow Difficulty
THC Level
Yield
Indica/Sativa
Effect
Version 1
Version 2
---
Although this strain has been crossbred dozens of times by now into all manner of different strains with their own unique features, the original still stands the test of time.
The Original Skunk has been around since the 70's, and it's just as great of a strain now as it was way back then. It can be grown indoors or outdoors by growers of all levels of experience.
It is very easy to grow, so you won't need to worry too much about losing money on bad batches, seeds that won't sprout, or plants that just won't mature. This strain is not too picky, so it's hard to go wrong with it. This strain can be crossbred with a wide variety of other strains with good results, which gives you access to a ton of variety with only a small upfront investment.
Original Skunk
Easy / Moderate
15.5%
Up to 400g Indoor
50/50 Blend
Body Buzz, Medical
8-10 Weeks
Grow Difficulty
THC Level
Yield
Indica/Sativa
Effect
Flowering Time
Versions
---
If you're looking for a foolproof marijuana strain that will provide you with a large yield and a delicious flavor, you'll want to check out Caramelicious. This specific strain is one of the most popular, which is in part to its caramel-like flavor. The plant will remain very short, which makes it concealable and easy to grow. The taste cannot be replicated! This is a must for every true cannabis lover!
Despite the flavor, this is a very potent strain, which is more than viable for medical purposes. It will provide the user with a stoned, relaxing effect and will put them at ease. This enormous high is full strength and will put you in a whole new state of mind! Overall, the strain is simple enough to grow and typically begins flowering, within 8 weeks. The yield is large and the Caramelicious is a great choice for all! If you're a serious cannabis enthusiast, this strain cannot be ignored!
Caramelicious
Easy
15-18%
Predominantly Indica
Body Buzz, Relaxing Effect
Sweet, Smooth
Grow Difficulty
THC Level
Indica/Sativa
Effect
Flavour
Version 1
Version 2
---
Ice is a strain that was specifically bred to produce a high quantity of high quality weed. Talk about bang for your buck! This is the perfect strain for anyone who wants to produce a lot of great marijuana without spending a ton of money – and really, who doesn't want that?
Ice has all the best qualities of Afghan, Shiva, Northern Light, and Skunk, making it a very special strain indeed. It grows well both indoors and outdoors, with average yields of 400 to 500 grams per square meter. It has a short flowering period of about 8 to 10 weeks which gives growers a quick payoff on their investment.
The effects this strain produces can be described as both a high and a stoned effect. This, like you might expect, leads to a unique and rather strange, but enjoyable experience. The head trip combined with the pleasant body buzz will have you coming back for more and more of this high quality strain.
Ice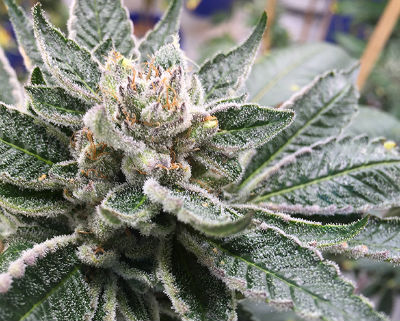 Easy
15-20%
400-500 g/m² in SOG
Hybrid
Energetic, Body Buzz
8-10 Weeks
Grow Difficulty
THC Level
Yield
Indica/Sativa
Effect
Flowering Time
Version 1
Version 2
---
Parent Page
:
Best Strains of Weed
Best Places to Buy Marijuana Seeds Online in 2021