Seedsman Review, 2023
Is Seedsman a seed bank you can rely on? Our full Seedsman review contains everything you need to know.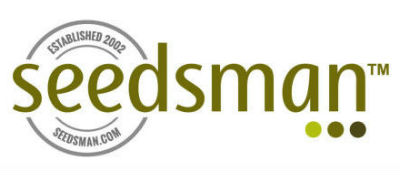 ---
To grow your own cannabis, you need to find a seed bank that's reliable, responsive and delivers exceptional seeds. Could Seedsman be the online store you've been looking for in 2021? This seed bank boasts a huge inventory, plenty of promotional offers, and a top-notch website. But can Seedsman consistently deliver seeds that will grow into the most potent weed? Below, you will find a thorough and honest Seedsman review for your consideration.
Better Alternatives
Herbies Seeds [Read Review]:

*Best Alternative*


The Booming Spanish Online Retailer. Shipping Discreetly Worldwide. Bitcoin and Credit Cards accepted.

ILGM Seed Bank [Read Review]:

*Ships to USA Only*


A Reputable Dutch Brand. Shipping Discreetly to USA. Bitcoin and Credit Cards accepted.
Seedsman Reputation and History
Yes, Seedsman is a legit online seed bank, and they've been in business since 2003. Since its beginnings, the UK-based Seedsman seed bank has built relationships with dozens of breeders and has earned itself many loyal customers. Another nice thing about Seedman is that they donate a portion of the company's profits to efforts to legalize marijuana throughout the world.
The majority of Seedsman customer reviews in growers' forums and on Seedsman's own website have been positive. However, Seedsman's consistency isn't as great as it could be, and a number of recurrent shipping and germination issues prevent us from recommending this company as a top resource for seeds.
Seed Selection and Quality
Seedman stocks an enormous inventory of over 1500 different strains. Some of these strains are bred by Seedsman, while the others originate from over 65 other seed banks. Seedsman is one of the few big seed banks that allows you to purchase a single seed at a time. Most of the time, Seedsman seeds arrive looking healthy and unblemished, and they do yield nice plants. Though there have been a number of disappointed Seedsman customers who ended up with light-colored seeds that failed to sprout at all or grew much more slowly than anticipated.
However, the seeds you want actually being in stock can be hit-or-miss with this company. It's not uncommon to find strains out of stock when browsing Seedsman.com. A large number of Seedsman's strains are currently unavailable in most countries, which Seedsman says is due to Brexit restrictions.
Customer Service Review
Seedsman.com states that this company's goal is to provide superior support to all of its customers. Seedsman clearly does make an effort to follow through on this goal, frequently responding to customer complaints in public forums offering solutions to make things right. Customer support is available via email or phone for anyone with questions or concerns about their order. Seedsman says they will respond to all inquires within 48 hours.
However, there is still room for improvement in Seedsman's approach to customer service. Many customers have reported frustration over excessive wait times for email responses, and lack of communication in the event that seeds aren't in stock and the decision must be made whether to make substitutions or cancel the order.
Refunds and Substitutions
When it comes to refunds for faulty seeds, most of the time Seedsman will only refund half of the original purchase price. The solution Seedsman customer support most often offers for germination issues is to send over a few freebie seeds, However, many customers don't care too much for this option, as these freebies are unlikely to be the same type of strain they originally ordered.
Website Design and Navigation
Seedsman's website is fairly simple and straightforward, but nicely designed and very pleasant to browse, with no annoying pop-ups. You can browse by an assortment of different seed categories, including regular, feminized, autoflowering, medical symptom, cannabis cup winners, high THC, and more.
If you already know what you want, the search option is very effective and will save you plenty of time, though the filtering tool can be a little clunky as you drill down through your search results to find exactly what you need. Seedsman.com also includes a helpful tool to compare different seed offerings side-by-side, the ability to save your favorites on a wishlist, and the capability to view prices in ten different currencies. The site also features an active blog with tons of interesting and useful content.
Price and Payment Options
Unlike some seed banks with only one or two payment options, Seedsman accepts a wide range of payment methods and currencies. Bank transfer, Zelle, Bitcoin, Cash (GBP, EUR, USD), check or money order via Western Union or MoneyGram (GBP, EUR, or USD), and credit card payments (depending on the country) are all accepted.
Bitcoin is the preferred way to pay with this company, not only for the security and peace of mind, but also for the fact that Seedsman purchases paid for with bitcoin receive a discount of 15-25%, plus bonus seeds if you spend over €50.
Prices and Promotions
With seeds from such a huge variety of breeders available, Seedsman's prices vary considerably. There is something for shoppers at every price point, from bargain to premium. Seedsman also offers a number of discounts and promotional offers. Every order over €30 qualifies for up to six free seeds – depending on the total purchase amount. Seedsman also runs contests and giveaways on its social media channels. UK orders over €40 and EU orders over €80 are eligible for free shipping.
Shipping Range and Stealth Methods
When I order marijuana seeds, I want them fast so I can get those babies planted as quickly as possible. Unfortunately, quick and expedient shipping is an area where Seedman tends to falter. Seedsman ships worldwide, advertising delivery times within 4-5 working days in the UK, 3-14 working days in the rest of Europe, and within 35 days elsewhere in the world.
And sometimes, Seedsman makes good on these promises, shipping their seeds out at the speed of lighting. Other times, buyers find themselves waiting weeks or even months for their seeds to arrive. Seedsman offers a tracked shipping option, which is a great thing for eager buyers waiting for their latest batch of seeds to arrive. But this tracked shipping often shows customers that their order from Seedsman has been stuck in the same location along the delivery route for weeks on end.
There have also been a concerning number of customers reporting that their seeds never arrived at all. In other cases, some of the seeds were missing from the order when the package finally did arrive. To help combat these kinds of issues, delivery insurance is recommended, though it's currently only available to buyers in some countries. Buyers who purchase this insurance have the assurance that orders seized by customs or that otherwise never make it to their destination will be reshipped at no additional charge. Orders that aren't backed by this insurance will not be reshipped if they fail to arrive.
Stealth Methods
To ensure stealth and undetected delivery, all Seedsman seeds will either arrive in a small, plain cardboard box or a bubble-padded envelope. Seedsman sometimes removes seeds from their original packaging for extra stealth, though most of the time this isn't necessary. While the packaging is discreet, it's not always as sturdy as it could be. A few buyers have had the disappointing experience of receiving damaged seeds inside the padded envelope.
Seedsman Loyalty Points
As of 2023, Seedsman's Loyalty Points program is on hiatus. The program was taken offline in 2019, with plans to revamp and relaunch it. Unfortunately, due to technical issues, the relaunch of Loyalty Points was delayed and is currently slated for later in the year 2021. Seedsman promises that any previously-accumulated Loyalty Points will be honored and reinstated when the program comes back.
Conclusion, Seedsman Review 2023
At the end of the day, there is plenty to like about Seedsman Seeds. Their selection is huge, their website is easy to navigate, and they cater to a wide variety of price points. This company's shipping and processing leave considerable room for improvement, and the consistency of customer service responses could be better. While we do like Seedsman, we do not consider them one of the best seed banks at this time. Our current recommendation is to buy from ILGM or MSNL instead.

---
Main Category Page
:
Online Cannabis Seed Banks
– Top cannabis seed banks, comparisons & reviews of the best online weed seed shops in 2023. Focused information which will help you find what you're looking for.
Better Alternatives
Herbies Seeds [Read Review]:

*Best Alternative*


The Booming Spanish Online Retailer. Shipping Discreetly Worldwide. Bitcoin and Credit Cards accepted.

ILGM Seed Bank [Read Review]:

*Ships to USA Only*


A Reputable Dutch Brand. Shipping Discreetly to USA. Bitcoin and Credit Cards accepted.
Best Places to Buy Marijuana Seeds Online in 2023