Best Medical Cannabis Seeds For Home Growing
2021 Best Sellers and Most Popular Marijuana Strains for Medical Use.
Medical Marijuana Strains
Medical marijuana can be a great resource for those suffering from a variety of different conditions. For many health ailments, it can offer the only source of relief. For the beginner who has never used cannabis or grown medical seeds before, the world of medical marijuana can initially seem overwhelming in all its variety. This guide will help you to choose the right strain of medical marijuana seeds for you. A basic understanding of the differences between strains can go a long way toward ensuring that you select one with the right properties to alleviate your specific symptoms.
Choosing Cannabinoids
When it comes to a strain's effectiveness in treating your health concern, cannabinoids are of the utmost importance. The two main options for cannabinoids are THC (tetrahydrocannabinol) and CBD (cannabinol), with THC being the vastly more common type. A typical strain of medical cannabis may contain 15-20% THC while having only 1% CBD or less. THC tends to bind to neuro receptors in the brain, while CBD can affect receptors throughout the body. As a general rule, indica strains have high THC levels, and sativa strains have a high CBD level. The type you choose will depend largely on the symptoms you wish to treat.
Sativa
Some of the unique effects of sativa strains include a mild hallucinogenic feeling, a sense of uplifting, and a boost in energy. For these reasons, sativa strains are best for use during the day. It can help ward off depression and increase the user's focus and creativity. Sativa strains promote a feeling of well-being that puts people at their ease.
Indica
By contrast, indica strains are largely considered to be calming and relaxing, making them a great choice for nighttime use. It is very effective in treating several types of pain, including muscle soreness or migraine headaches. It can also relieve insomnia, stress, nausea anxiety, some seizures, and muscle spasms that come with multiple sclerosis or Parkinson's disease. Indica strains are effective against a wide variety of health problems and are often the preferred choice of those battling cancer, HIV, or glaucoma.
Hybrid Strains
There are many different hybrid strains available that offer the best of both worlds. They are available in both indica-dominant and sativa-dominant varieties, as well as fairly even splits. Hybrid strain users can have the pain relieving effects of Indica along with the wakefulness of Sativa for anytime use.
Consumption Methods
The effectiveness of medical marijuana does not come only from its cannabinoid levels and strain type- it also depends a lot on how it is being consumed. Results differ when users smoke the marijuana, consume it through edibles, or use vaporizers. To better understand what works for you and your condition, try out 3 to 4 strains using different methods, and keep a journal of what you took when, how much and how, and how you felt afterwards. These journal entries can be a great help to you, your doctor, and your medical marijuana provider in finding your most effective dose.

---
This strain is another medical marijuana strain that is really quite similar to the Supreme CBD Durban strain. It too features a one to one ratio of CBD and THC that ups the medicinal benefits while minimizing the recreational effects.
Supreme CBD Kush has 9.5% CBD and THC, making it more potent than the other medicinal strains we've seen so far. This produces a strong, long lasting effect of relaxation throughout the body.
These plants thrive with the SCROG growing method and produce a very high yield from tall plants. This is a strain that is best cultivated by experienced growers, as it can be difficult to grow and produce many challenges.
For one, the potential for stretching in the plant that necessitates the pregrowth period being strictly limited.
Supreme CBD Kush, with proper care, will flower in about 75 to 85 days from planting, with a flowering period of 10 to 12 weeks.
Supreme CBD Kush
Moderate
9.5%
9.5%
70% Sativa, 30% Indica
Physical high, Body relaxation
10-12 Weeks
Grow Difficulty
THC Level
CBD Level
Indica/Sativa
Effect
Flowering Time
Versions
---
Crown Royale is a strain that was developed by the Federation Seed Company as a blend of Blueberry and Purple Kush. As you might expect with such strong genetics, it is an extremely high-quality strain and takes the number one spot in many category rankings. It is a primarily Indica blend With High THC and CBD levels – 21.5% and 2.1%, respectively. It produces both a cerebral and body high, with the cerebral effects being slightly stronger in most people.
On the inhale, Crown Royale tastes crisp and citrusy with just a hint of pine. It is a great strain for relaxing but not being bound to the couch all night.
Aside from recreational uses, it can also be administered medically for the treatment of depression, pain, anxiety, and migraine headaches. Its recommended growing environment is indoors, where it will flower in about 8 weeks and produce a moderate crop yield. It has a tendency to grow short but wide, so ensure you have the proper amount of space laid out before planting.
Crown Royale
Easy / Moderate
21.5%
2.1%
70% Indica, 30% Sativa
Cerebral Body High, Strong Indica
9 Weeks
Grow Difficulty
THC Level
CBD Level
Indica/Sativa
Effect
Flowering Time
Versions
---
Blackjack is a Black Domino/Jock Horror hybrid weed strain that delivers an exceptionally long-lasting high. It has a fruity and herbal flavor that make it a great choice for medical marijuana patients. It has a berry-like aroma and a very slight purplish tint to it. Its smoke also has a pleasant "cooling" effect that helps it go down the throat easily and smoothly.
Blackjack can help improve focus while also providing a mild body buzz. It can also relieve stress, anxiety, and the symptoms of ADHD, depression, insomnia, muscle spasms, and fatigue. Although this strain is strong, you will still be able to perform your normal functions rather than being tied to the couch for the duration. It is a great strain for daytime use.
Users may find that Blackjack produces a unique, sweet scent that smells significantly different from that traditional "weed smell". Cautious apartment dwellers may even find that they feel comfortable smoking this strain inside their home without worrying about lingering odors alerting busybody neighbors to their activities.
Blackjack
Easy / Moderate
21%
Hybrid
Exceptionally Long-Lasting High
400-550 g/m² in SOG
9-11 Weeks
Grow Difficulty
THC Level
Indica/Sativa
Effect
Yield
Flowering Time
Versions
---
This is a brand new strain on the medical marijuana scene, and features the desirable qualities of high cannabinoids and a relatively low THC content, with a reported 1:1 balance of 6% each. An Indica dominant hybrid strain (80% Indica/20% Sativa), it is a cross between Blue Dream and Original Kush.
Characteristics include quick flowering, harvest in eight weeks from planting, and a yield of approximately four hundred grams per plant. Plants are compact and bushy, perfect for indoor growing, though its high-yielding character is well suited for outdoor growing as well, where plants can reach up to three feet in height.
Developed by Canadian producer Crop King Seeds, the flavour profile is pine and blueberry, and for medical use, it is indicated for relaxation, stress relief and to reduce anxiety. It's relatively low THC content produces a pleasant stone that doesn't interfere with cognitive thinking, and though it is a new strain it is becoming popular with growers who are looking for a versatile, easy to grow, high yield, economical, everyday medical cannabis strain. Availability in 2021 is currently limited to Crop King, which ships from Canada.
CB Dream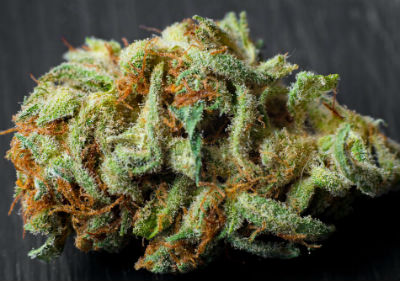 Very Easy
6%
6%
80% Indica, 20% Sativa
Calming, Relaxing
8 Weeks
Grow Difficulty
THC Level
CBD Level
Indica/Sativa
Effect
Flowering Time
Versions
---
Northern Lights is the go-to cannabis strain in 2021 for relaxation from head to toe! It's one of the best known medical marijuana strains and seeds around because of the strong calming effect it has, which is just what you want if you suffer from chronic pain, anxiety, or depression. Head to bed for a nap or rest on the couch and catch up on your favorite TV shows when you're on Northern Lights during the day or night.
This medical weed strain is pure Indica and dates back to the 80's. You'll be glad it's still popular so that you can try it now! Did we mention the THC level is a respectable 18%? The taste is peppery to start but leaves a sweet flavor on the tongue. The marijuana seeds can grow indoor or outdoor, so you know Northern Lights is versatile and easier to grow than some other kinds. The cannabis seeds flower in just 8 weeks, and you'll get about 450 grams per square meter if growing inside or as much as 600 grams per plant outside.
Northern Lights
Easy
15-18%
100% Indica
Relaxation for Body and Mind
400-500 gr/m² Indoor
8-10 Weeks
Grow Difficulty
THC Level
Indica/Sativa
Effect
Yield
Flowering Time
Versions
---
Raspberry Cough is a beautiful strain developed by fusing Cambodian Landrace with Ice. It does have a noticeable cerebral high effect, but still comes highly regarded as a calming medical marijuana strain. The plant grows an abundance of red hairs and has a tendency to develop a bluish or purple hue in colder temperatures, making for a beautiful gradiated rainbow effect on the plant itself.
Raspberry Cough plants are very tall and thin, like typical sativa-dominant hybrids, and can be grown quite close together for maximum yield- one plant can produce an average of 400 to 500 grams per square meter of growth. It has a pungent flavor that is distinctly fruity, with notes of Asian spice and the classic flavor of Dutch cannabis.
This strain is suitable for novice or intermediate growers and can be grown indoors or outdoors in warmer climates. Flowering should be forced on the plants early in the pre-growth period to keep the growth spurt during the flowering phase under control.
Raspberry Cough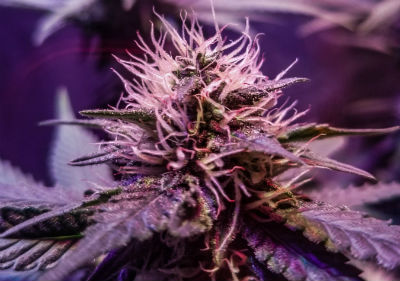 Easy
18-24%
F1 Hybrid, Predominantly Sativa
Clear, Uppy yet Calming Effect
400-500 g/m² in SOG
9-11 Weeks
Grow Difficulty
THC Level
Indica/Sativa
Effect
Yield
Flowering Time
Versions
---
Purple Pineberry is one of the best medical marijuana strains around for its yummy taste and long-lasting effects. The one-of-a-kind 2021 purple strain has fruity flavors of wild blueberry, lemon, and grape, with hints of spice. The medical weed is great for calming and relaxing you from head to toe, but without taking away your ability to function. So, it's great for using daily. Some people use it to help manage depression or mood swings. But don't smoke too much or you'll wind up with a headache – take our word for it!
It's got a powerful pine scent that smells great all through the growth cycles. But be aware that Purple Pineberry is only available as a clone, not as seeds. There's no need to worry though as it's quick to grow (about six weeks indoors) and you a high yield of 5-7 ounces per cannabis plant. When it grows, it looks like a Christmas tree! It's a good choice for beginner growers and will the more experienced cultivators are sure to love it too.
CB Dream
Easy
19.5%
1.3%
Hybrid
Calm, Relaxed
8-10 Weeks
Grow Difficulty
THC Level
CBD Level
Indica/Sativa
Effect
Flowering Time
Versions
---
Supreme CBD Durban is an excellent high-CBD strain suitable for treating aches, pain, and seizures, among other things.
It has 8 percent CBD and 8 percent THC to maximize health benefits while cutting down on psychoactive effects.
Supreme CBD Durban gives users the effect of a highly relaxing body stone. It has a sweet and smooth flavor reminiscent of licorice on the inhale that even those brand new to the world of cannabis will have a highly enjoyable first experience.
Supreme CBD Durban is a very tall growing plant due to its sativa dominance, that does best when cultivated indoors. The flowering period is 8 to 10 weeks, and during this time, the plant will put on about two thirds of its height, so make sure to limit the growing period if you don't want a monster on your hands! Growing can be difficult, so this may be a strain suitable only for experienced growers.
Supreme CBD Durban
Moderate
8%
8%
70% Sativa, 30% Indica
Relaxing Bodystone
8-10 Weeks
Grow Difficulty
THC Level
CBD Level
Indica/Sativa
Effect
Flowering Time
Versions
---
Just as you might assume from the name, this cannabis strain is a carnival for the mind! It is quite the ride in 2021 when you get these weed seeds. You'll go high as the top of a roller-coaster and never want to come off the euphoria you feel on Carnival. A lot of medical marijuana users like this one to get the bliss obtained from THC levels that can be as much as 23%! For less experienced users, start with small doses to avoid overwhelming your mind.
The Carnival taste is like sour fruit, with hints of aloe. If you are looking to take the day away from the world, then this medical strain is one of the best choices to do exactly that. Or if you have a busy day then leave the carnival for the evening as you'll just want to rest and unwind on it.
This 2021 weed strain can soothe headaches, and some medical users say it helps provide relief from arthritis and glaucoma. The cannabis seeds can grow indoors or outdoors, with the average flowering time being only 9 weeks. Buckle up and enjoy the Cannabis strain ride!
Carnival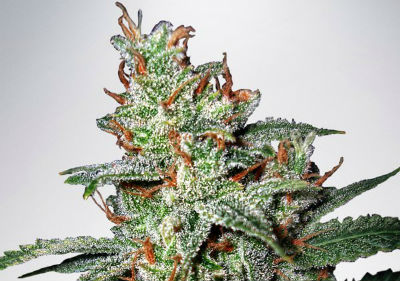 Easy
23%
80% Sativa 20% Indica
Glaucoma, Arthritis, Headaches Relief
400-450 gr/m² Indoor
9 Weeks
Grow Difficulty
THC Level
Indica/Sativa
Effect
Yield
Flowering Time
Versions
---
Black Indica is actually a hybrid strain, despite what you might infer from the name. It is about 80 percent Indica and 20 percent sativa, producing a relaxed high effect that is mellow enough to be used as an effective treatment for insomnia.
This is a great strain for beginners, because it is both easy to grow and easy to enjoy. The moderate level of THC (12.94%) makes Black Indica perfect for unwinding after work, relieving stress, or participating in laid-back social activities. It's a great strain for when you want to chill but not be glued to the couch.
Black Indica originates from Spain and is bred from the Pure Kush and Afghan strains, some of the best weed in the world. The seeds are easy to grow either indoors or outdoors, and produce a plant that is short and stocky with wide leaves. Experienced growers can expect an output of about 400 grams per harvest.
Black Indica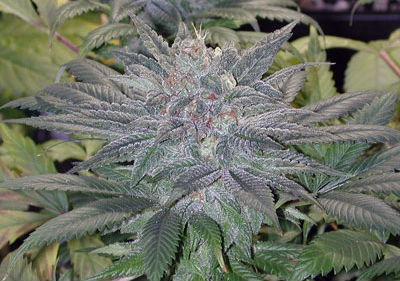 Easy
12.94%
2.5%
80% Indica, 20% Sativa
Relaxed High
8 Weeks
Grow Difficulty
THC Level
CBD Level
Indica/Sativa
Effect
Flowering Time
Versions
---
Considered one of the easiest cannabis strains to grow, it is a sativa dominant hybrid cross between Azura Haze and Amnesia Haze. Its flavours are spicy and piney, and it features a high cannabinoid content of 8% with a relatively low THC content of 4%.
While delivering excellent pain relief, it is also reported to deliver a happy, euphoric, uplifting, creative and focused stone that is great for everyday use. The plants are robust, and can grow to four feet or more in height.
Reported yields are about five hundred grams per plant, and its abundant flowers will reach maturity in nine to ten weeks. As it is a brand new strain, in 2021 it is currently only available through its developer, Crop King Seeds in Canada.
CB Dutch Treat
Very Easy
4%
8%
Sativa Dominant
Uplifting & Awakening
9-10 Weeks
Grow Difficulty
THC Level
CBD Level
Indica/Sativa
Effect
Flowering Time
Versions
---
Just as the name suggests, you'll get yummy citrus flavor and scent with the Orange Bud cannabis strain! Taste the orange and lemon flavors with this medical marijuana. It's one of the most potent ones you can grow from seeds – so be ready for a powerhouse. With the THC level up to as much as 16.5%, this weed gives you the high you've been looking for. Your search is over!
Orange Bud is one of the best 2021 strains for people with depression. It's also helpful for relaxing you during stressful times. The orange medical marijuana helps to calm your mind. With this strain, you'll feel happy, more euphoric, and be looking at the brighter side of things!
Some people say they feel more sensual on it too. If you're a grower, you will like that it's easy to grow, indoors or outdoors, even for beginners. Orange Bud's potency combines with great taste, stability, and ease of growing for a weed strain you'll want to go back to repeatedly!
Orange Bud
Easy
16.5%
1.1%
65% Indica, 35% Sativa
Happy, Euphoric
8-9 Weeks
Grow Difficulty
THC Level
CBD Level
Indica/Sativa
Effect
Flowering Time
Versions
---
Hash Plant is an 80 percent Indica strain that produces a very strong and long lasting effect. It is an original hashish strain propagated in the Netherlands. Its high resin levels and relatively low THC give the plant a hash-like smell once cured.
Recreational users will appreciate the narcotic body high this strain gives, while those interested in the medical benefits of the plant will find relief from headaches, migraines, and arthritic pains.
The plant gives tight, compact buds that are sweet and tangy in scent. It can be grown indoors or outdoors with minimal effort and flowers within 8 weeks from the time of planting. Expect to harvest around 300 grams of Hash Plant per flowering when growing indoors, or 150 grams when growing outdoors.
This is a classic strain that should be part of any grower's garden. Hashish plants produce some of the best weed in the world, and how can you pass that up? It definitely has a distinctive flavor and high that you just need to experience for yourself.
Hash Plant
Easy / Moderate
12.10%
3.5%
80% Sativa, 20% Indica
Long Lasting Narcotic Body High
8 Weeks
Grow Difficulty
THC Level
CBD Level
Indica/Sativa
Effect
Flowering Time
Versions
---
Cannatonic is a medical cannabis strain with a high CBD level that you'll want to use again and again. You can still function but get a lot of the relief you're looking for when you're on this cannabis strain. So it's one of the best for you in 2021 if you're looking for a good painkiller or help with inflammation, without the high you get with some other marijuana strains.
You'll like how the hybrid cannabis medicine relaxes you, makes you feel happy, and has a mild, sweet taste. It smells a little earthy but not in a funky way. Many people use Cannatonic to treat stress, anxiety, migraines, nerve conditions, and PTSD. Besides it having some of the best medical effects of weed out there, it's also easy to grow. The seeds do well outdoor or indoor, so just choose which one is best for you. Even in small spaces, the seeds are a cinch to maintain.
Cannatonic can even be made into waxes or cannabutter. The unique weed experience can be the perfect one for your medical needs!
Cannatonic
Easy
7-8%
10-15%
Hybrid 50/50
Painkiller, Relaxing, Happy
8-10 Weeks
Grow Difficulty
THC Level
CBD Level
Indica/Sativa
Effect
Flowering Time
Versions
---
Parent Page
:
Best Cannabis Strains
Best Places to Buy Marijuana Seeds Online in 2021