Serious Seeds Review 2020
Serious Seeds, Cannabis Seeds Breeders. Purmerend, The Netherlands.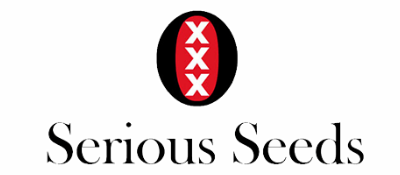 ---
Serious Seeds is unique among seed banks because it only sells award winning cannabis seeds. They have been in business since 1994 and breed some of the most well known strains on the market today. Their mission is, "to develop easy to grow, stable and homogenous genetics for medicinal and recreational smokers", and they definitely do deliver on that promise! Read the rest of the review to find out how Serious Seeds stacks up against other popular breeders and brands.
History and Reputation of Serious Seeds
Serious Seeds all began with Simon, the breeder behind the brand and the founder of the company. Simon studied biology at an Amsterdam university and discovered the fantastic world of marijuana while he was travelling through Africa. Up until that point, he had always been a non-smoker, but that's when things changed- a lot!
He immediately began collecting seeds for his private collection and, using his biology knowledge, started crossbreeding them to make his own creations. He worked for a time at Sensi Seeds before striking out on his own and forming Serious Seeds.
That same year, two of his strains won prizes in the High Times Cannabis Cup. Talk about starting off with a bang! In 2012, they acquired Magus Genetics, which had a few popular strains of its own that had become cult classics in local coffee shops. Rather than pushing out a flashy new strain each year to keep up with the other brands, Serious Seeds focuses on producing reliable, stable genetics and only releasing new products when they're ready to be released. Because of this, they have a good reputation in the industry as producing great strains that are stable and easy for anyone to grow. They even guarantee the germination of their seeds, which earns them major points.
Seed Selection and Product Quality
The seed selection at Serious Seeds is limited to only 11 strains: AK-47, Bubble Gum, Chronic, Kali Mist, White Russian, Warlock, Double Dutch, Exile Biddy Early, Motivation and Serious Happiness. That being said, their focus is on quality and not quantity, so each of these strains is an award winning, top of the line, knock your socks off strain.
Serious Seeds is like the curated, luxury cannabis brand- they only sell the best. They also don't rename a strain and market it as something new if they just tweak the genetics to make a few improvements, as other brands are apt to do. This cuts down on confusion for the customer while ensuring that they get the latest, greatest product. These 11 strains have earned a cumulative 62 awards in international competitions, so you know they're "serious."
Customer Service
Serious Seeds is one of the only cannabis companies that guarantees its' seeds germination. If you have any problems with your seeds or are not satisfied in any way, they will replace your seeds completely free of charge. Now that is an unbeatable satisfaction guarantee. It's obvious that Serious Seeds really cares about the quality of its products and the satisfaction of its customers. Being such a small company, they really do rely on a solid customer base and word of mouth advertising, so they'll do what they can to keep their existing customers happy.
Website Usability
The Serious Seeds website has a simple design and a lot of good information on it. You can search by Indica, Sativa, Hybrid, Autoflowering, Medical, Limited Edition, Awards Won, etc. It is very easy to navigate and quickly find what you are looking for. There are plenty of FAQs there to answer any questions you may have, and if not, it easy to get in contact with someone through the 'Contact' page.
Price and Payment Methods
Serious Seeds prices are inline with market values, although keep in mind the value that the germination guarantee adds when you buy directly from Serious Seeds. If you get 100% germination from Serious Seeds and only 50% from a different brand, it's the same as Serious Seeds being 50% off in price.
For payment methods, you may use credit cards, direct bank transfer, cash in envelope, or iDEAL for those with a Dutch bank account. They do not accept money orders, PayPal, or bitcoin, which is a shame. To get around this, you could order Serious Seeds from a different seed reseller offering the payment option you want to use, but that would negate the germination guarantee that Serious Seeds offers its customers.
Shipping and Stealth
Serious Seeds ships to every country worldwide except the United States, Germany, and Australia. They have several different shipping options available including normal, stealth, and registered shipping. Both standard and stealth shipping are available for the cost of 5 Euro, or free for orders totalling over 80 Euro. Registered shipping options will cost 10 Euro. Packages are usually delivered within 1 to 2 weeks after receiving payment.
Overall
Overall, Serious Seeds is a very reputable business that sells nothing but undeniably great product. Their downsides are a lack of selection, lack of payment options, and lack of shipping to certain major countries. You can get around this by buying through resellers, but that will make you ineligible for Serious Seed's amazing germination guarantee offer. In short, Serious Seeds are a great place to buy from for those who can. Those who can't will be stuck on the outside, jealously looking in!
Parent Page: The Best Online Seed Banks in 2020
Best Places to Buy Marijuana Seeds Online in 2020