Serious Seeds Review 2023
Is this award-winning seed bank actually as good as it seems? Read our Serious Seeds review to find out.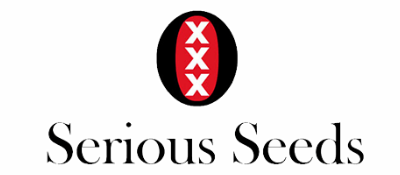 ---
Serious Seeds is a Dutch seed bank that stands out because it only sells seeds from a small number of award-winning strains. Serious Seeds has been in business since 1995 and has bred some of the most well-known strains on the market today. But are those famous strains worth the hype? And what's the actual buying experience like with Serious Seeds? Read the rest of the review to find out how Serious Seeds stacks up against other popular brands and breeders.
Better Alternatives
Herbies Seeds [Read Review]:

*Best Alternative*


The Booming Spanish Online Retailer. Shipping Discreetly Worldwide. Bitcoin and Credit Cards accepted.

ILGM Seed Bank [Read Review]:

*Ships to USA Only*


A Reputable Dutch Brand. Shipping Discreetly to USA. Bitcoin and Credit Cards accepted.
History and Reputation
Serious Seeds all began with Simon, the breeder behind the brand and the founder of the company. Simon studied biology at an Amsterdam University and yet didn't discover the fantastic world of marijuana until his travels through Africa. Up until that point, he had actually been a non-smoker, but things changed – a lot!
Upon his return to Holland, Simon soon began collecting cannabis seeds for his private collection and, using his biology knowledge, started crossbreeding them to make his own creations. He worked for a time at Sensi Seeds before striking out on his own and founding Serious Seeds in 1995. That same year, two of his strains won prizes in the High Times Cannabis Cup. In 2012, Serious Seeds acquired Magus Genetics, another small breeder with similar values and philosophy.
Rather than pushing out a flashy new strain each year to keep up with the other brands, Serious Seeds focuses on producing reliable, stable genetics and only releasing new products when they're ready to be released. Because of this, they have a good reputation in the industry for stable strains that are easy for anyone to grow.
Seed Selection and Product Quality
Serious Seeds maintains a very small inventory, with only 21 strains available for purchase. However, the reason for such a small selection is quality over quantity. This company would rather continually perfect its already excellent strains than continually renaming strains and marketing them as something new if they tweak the genetics to make a few improvements, as other brands are apt to do.
Serious Seeds typically receives high marks from buyers and international competition judges alike. This seed bank has won over 100 awards for its strains, including 25 from the High Times Cannabis Cup. Serious Seeds also advertises that it carries some of the consistently highest-THC strains out there. Serious Seeds produces its seeds in small batches, bred with the intention of being easy for anyone, even total novices, to grow. Feminized seeds are sold in six-packs only, and regular seeds are sold in packs of eleven. In addition to seeds, this company also sells 10% CBD oil made from its own cannabis strains.
Serious Quality Control
If you are looking for a seed bank with hundreds of strains, Serious Seeds isn't for you. However, that's not why the company has established itself as one of the longest-running cannabis companies in the world. The quality of genetics, high germination rates, and results make Serious Seeds a staple in the industry.
All strains by Serious Seeds are developed to be easy to grow and produced in small batches to ensure quality and freshness. In addition, every seed is individually numbered, so Serious Seeds can follow every unit from production to the point of sale and identify the seeds if any problems occur.
While Serious Seed is dedicated to curating a high-quality line of genetics, they have released new strains over the years, and more are on the way.
Germination Guarantee
Serious Seeds stands behind the quality of its seeds, promising to replace any seeds that run into germination problems. Every seed pack is individually numbered, and these numbers wil be found printed on the informative booklet included with the seeds. It's wise to hang onto this number in the event of needing to file a claim for seed replacement.
Merchandise
Over the years, Serious Seeds has become more than just a seed bank. The business ethos coincides with the values of the cannabis community enough so that many growers, enthusiasts, and fans of the brand want to represent Serious Seeds. Branded merchandise can be purchased online, including a bong, ashtray, hemp shoulder bag, storage jar, and tee shirts. Serious Seeds also sells a grow light and air unit from CleanLight if you are in need of essential cultivation equipment along with your seeds.
Serious Limited
One of the ways Serious Seeds has built a community is by including growers in the development of new strains. The Serious Limited seeds are released in packs of 1000 to get a feel for how the genetics perform when grown beyond the supervision of Serious Seeds' in-house breeders. Some Serious Limited strains make it to the permanent inventory, and others don't meet the mark.
Here's the process of producing Serious Seeds:
A new TEST strain is cross-bred in-house by the Serious Seeds team
The TEST strain is given out at festivals, and feedback is given once the plants develop.
If the TEST strain performs well, it is moved to the Serious Limited section on the website and available for purchase.
Additional feedback is received to assess if the strain is worthy of the menu.
If the Serious Limited strain gets approval from the community, it will become permanently available at Serious Seeds!
The most recent strain to make the cut and move from Serious Limited to the menu is Seriosa, a cross between Serious Mimosa and AK47.
If you want to keep up with Serious Seeds' genetics development, follow their Instagram. You'll see how strains make their way from Serious Limited to the menu with documentation provided by members of their community.
Customer Service
Serious Seeds prides itself on remaining a small company and it prefers to focus on the quality of its genetics and customer care – maintaining a reliably satisfied customer base rather than inventing a new strain every couple of months to lure in a rush of new buyers.
Serious Seeds' staff is available to answer questions and assist with problems Monday – Friday via email or telephone. Their contact page even features a handy little clock to show you the local time in Amsterdam, ensuring you're attempting to call at the right time of day.
Website Usability
Seriousseeds.com still has an old, simple, and somewhat outdated design. Though Serious Seeds is currently in the process of revamping the site for today's buyers. Their website makes up for its nondescript appearance by being quite user-friendly and full of useful information. Seriousseeds.com is very easy to navigate, find the strains you're looking for, check the delivery status of an order, or browse the FAQ section for answers to any lingering questions you may have.
Each product page includes growing info, strain stats, a list of awards won, and a zoom-in photo feature so you can get a detailed, close-up look at what to expect from mature buds. Serious Seeds used to operate its own on-site forum, but managing it eventually proved too expensive. So now their moderator actively manages Serious Seeds subsections on several popular growers' forums instead.
Germination Guide
Serious Seeds doesn't have a blog, but they do provide a guide on how to germinate cannabis seeds. The comprehensive 21-step tutorial, complemented with easy-to-read text and detailed sketches, is one of the best germination guides we've come across.
When companies offer germination guides, we recommend following them. Serious Seeds has an excellent track record for sending replacement seeds; however, providing evidence you followed best practices will strengthen your case.
Price and Payment Methods
Serious Seeds prices are in line with market values, and very fair for the value plus guaranteed germination. Bulk orders are automatically discounted at checkout: 10% off 500 seeds or more and 20% 1000 seeds or more.
Accepted Payment Methods
Serious Seeds customers have a few options available to pay for their seeds. The company accepts credit and debit card payment via American Express, Visa, or MasterCard. Billing is discreet and will show up on credit card statements under a different company name with no connection to cannabis. Other payment options include sending cash in the mail or sending a bank transfer to Serious Seeds' Netherlands-based bank. Dutch customers also have the option to pay via iDEAL Unfortunately, Serious Seeds does not accept bitcoin or any other cryptocurrencies.
Shipping Range and Stealth Methods
Serious Seeds now ships to every country worldwide. They have several different shipping options available, including normal, safe (stealth), and registered shipping. Both standard and stealth shipping are available for the cost of €5, or free for orders totaling over €80. The registered shipping add-on (the only way to get a tracking number) will cost €15. Packages usually arrive within 7-14 days. Serious Seeds ships daily, so orders typically go out the same day payment is received, or the next business day.
All orders are sent in standard plain envelopes, with the seeds inside packaged within airtight plastic tubes, each with an informational booklet about the strain taped to the tube. For those who select the Safe Shipping option, the seeds will be repackaged.
In Conclusion – Serious Seeds Review, 2023
Overall, Serious Seeds is a reputable seed bank with seeds that generally do live up to their great reputation. We like Serious Seeds quite a bit, though a few factors still prevent us from naming them one of the very best. Serious Seeds' selection, while of high quality, is still very small, with limited strain offerings to choose from. Buying options are further limited by the ability to only order seeds in set quantities, and Serious Seeds also does not accept bitcoin, which many seed buyers prefer for its maximum discretion. All in all, Serious Seeds is a great company, but these few limitations keep them from reaching the top of the charts.

---
Main Category Page
:
The Best Online Seed Banks in 2023
– Top cannabis seed banks, comparisons & reviews of the best online weed seed shops in 2023. Focused information which will help you find what you're looking for.
Better Alternatives
Herbies Seeds [Read Review]:

*Best Alternative*


The Booming Spanish Online Retailer. Shipping Discreetly Worldwide. Bitcoin and Credit Cards accepted.

ILGM Seed Bank [Read Review]:

*Ships to USA Only*


A Reputable Dutch Brand. Shipping Discreetly to USA. Bitcoin and Credit Cards accepted.
Best Places to Buy Marijuana Seeds Online in 2023