Sensi Seeds Review 2023
Sensi Seeds, Marijuana seed Breeders and Online Seed Shop. Amsterdam, The Netherlands.
---
*Shipping to European Countries Only*
Sensi Seeds are one of the highest selling seed banks on the internet in 2023, but what lead them to such success and what do you need to know before you go ahead and purchase yourself? All the answers are here and waiting for you. It should be noted however that The Sensi Seed Bank ship cannabis seeds to EU countries only.
Better Alternatives
Herbies Seeds [Read Review]:

*Best Alternative*


The Booming Spanish Online Retailer. Shipping Discreetly Worldwide. Bitcoin and Credit Cards accepted.

ILGM Seed Bank [Read Review]:

*Ships to USA Only*


A Reputable Dutch Brand. Shipping Discreetly to USA. Bitcoin and Credit Cards accepted.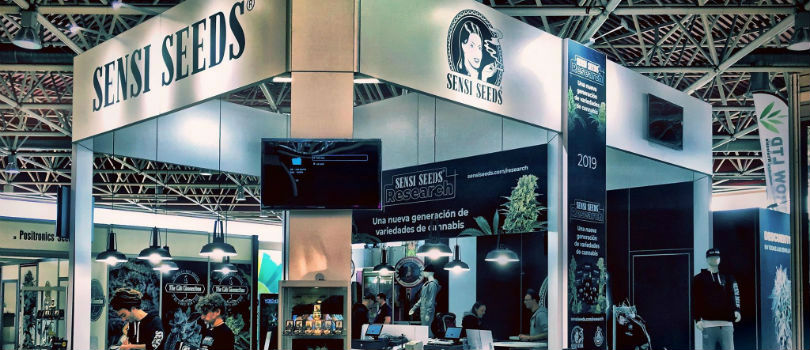 Reputation and History, Sensi Seeds Review 2023
Sensi Seeds has just celebrated its 30th anniversary but before they started their legacy, they collected various cannabis genotypes. These genotypes have evolved just as much as the company and ever since then, the Dronkers family, who founded the company, have managed to establish an empire which will continue to fuel their own passion for the industry itself.
So what made Sensi Seeds one of the best names in the industry when it comes to cannabis seeds? The answer is very simple. They based their entire collection on a genetic library but at the same time, the owner, Ben Dronkers was also doing his part in raising a family. Shortly after the seed bank became established, his children went on to work for him by adopting important positions within the company and this involved breeding, the running of the bank itself and the IT department as well.
Because the children had such knowledge from a very early age, they were able to grow within the company and this is one of the many factors that lead to the company being such a success. Shortly after this, the company managed to develop two new strains. They named them Shiva shanti and Shiva Shanti II, after Ben's twin daughters.
Seeds Selection and Quality – Sensi-Seeds Review
Now you understand the amount of passion that the Dronkers have for the marijuana industry, it's time to move on to the time when he first planted his seeds. He began to save all the seeds that resulted in good quality weed and this soon became a dedicated effort. That was when Ben started to travel the world and he did this for just under a decade, finding the finest genetics to ensure that his crops were nothing but the best.
He went from the Himalayas to Southeast Asia and even Hindu Kush and it was then when he started to cross-breed them to make sure that he had something he could be proud of. This also made sure that the crops were of the highest quality, and this is all thanks to his meticulous record of genealogy and the amount of information he stores on each and every single crop that he has to offer.
Some of the best strain by Sensi Seeds:

Customer Service Review
Sensi Seeds deliver a level of customer service that is unparalleled by other companies. They just can't compete, and this is all because Sensi Seeds have a genuine care for their customers and they want them to be happy in every single purchase. That is why nearly every customer that purchases from The Sensi Seed Bank ends up being a return customer, but of course, this isn't the only type of customer service that they are focused on.
They can also help to make sure that your product is delivered on time and they are always happy to talk to you about any questions that you have about their services or their products in general. Of course, Sensi Seeds have also been recognised as being a top seed breeder and they have won plenty of awards in the medical research field as well because they are consistent in their approach to the wellbeing of others and this is just something that other companies can't compete with.
So now you know a little about their customer service, it is time to move on to what other benefits you can get when you purchase from this company and how their website fairs in comparison to others.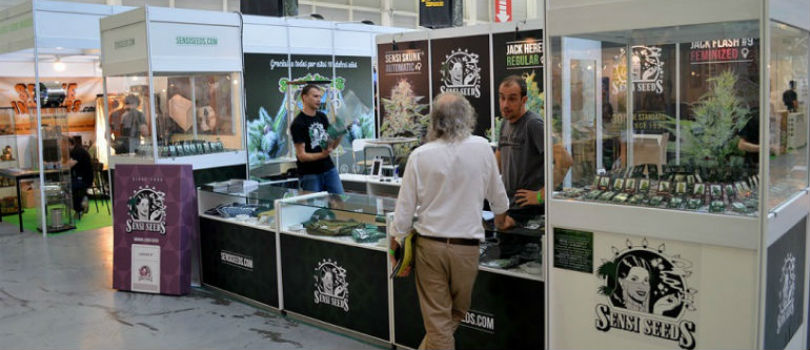 Website Usability – Sensiseeds.com Review
Sensi Seeds website is fairly easy to navigate around, they have really done a good job in planning out all of their information and this really is a positive comment when you take into account the fact that they have so much information available about their history, their brand, their seeds and even their delivery.
That being said, if you just want to go on and purchase some seeds, you really wouldn't experience any problems and this is great if you are new to the industry or simply wanting a simplified ordering experience that doesn't come with all the added hassle or fuss.
Price and Payment Methods
The Sensi Seed bank have basic postage and packing charges. You're looking at €7.50 in total and they have information about IBAN and BIC bank transfers as well on their site if you want to find out more. If you want to pay the Sensi Seed bank by bank transfer then you will need to make sure that you have the IBAN code and another great thing is that your bank statement will not show any reference to cannabis, whatsoever.
They accept VISA, bank transfers and cash and they accept credit cards as well. If you're looking for a discount then you are certainly in luck. If you purchase a large amount of seeds then you will certainly be eligible for a discount and this is ideal if you want to start your own business.
Shipping Range and Stealth Shipping Methods
The Sensi Seed bank will always ship their packages in discreet formats and you can have it delivered to a PO Box if you want. If you are dealing with registered post then you'll need to make sure that you have a signature from someone who works there. In most cases, the order will be sent by TNT International. If you want to purchase seeds outside the EU then this won't be possible because The Sensi Seed Bank only ship to EU countries.
Conclusion – Sensi Seeds Review 2023
So there you have it, a complete review of the Sensi Seed bank.
The only downside to purchasing from this company is that they only ship out to EU countries but other than that you really can expect a top quality service from them. It doesn't matter whether this is your very first time purchasing from them or whether you are a repeat customer, because you really can expect the best from them and this is just one of the many reasons why they are one of the top seed banks in the area.
You can tell from the amount of effort that they put into the breeding process that they really do know what they are talking about when it comes to a quality crop and they have plenty of different seeds for you to choose from as well so it has never been easier to grow your own marijuana when you have them by your side.
Why not take a look for yourself today to see what they can do for you. They really do have something for everyone and this is just a brief insight into the company and what they have to offer. You'd be surprised at how fast their dispatch times are and they are completely dedicated to your own personal satisfaction and growing success.

---
Main Category Page
:
Best Online Seed Banks
– Top cannabis seed banks, comparisons & reviews of the best online weed seed shops in 2023. Focused information which will help you find what you're looking for.
Better Alternatives
Herbies Seeds [Read Review]:

*Best Alternative*


The Booming Spanish Online Retailer. Shipping Discreetly Worldwide. Bitcoin and Credit Cards accepted.

ILGM Seed Bank [Read Review]:

*Ships to USA Only*


A Reputable Dutch Brand. Shipping Discreetly to USA. Bitcoin and Credit Cards accepted.
Watch: Jack Herer – The Unseen Footage: Lying by Omission
Watch: The Marijuana Museum – A Cannabis Documentary
Best Places to Buy Marijuana Seeds Online in 2023