Best Feminized Marijuana Seeds
2021 Best Sellers and Most Popular Feminized Cannabis Strains Reviews.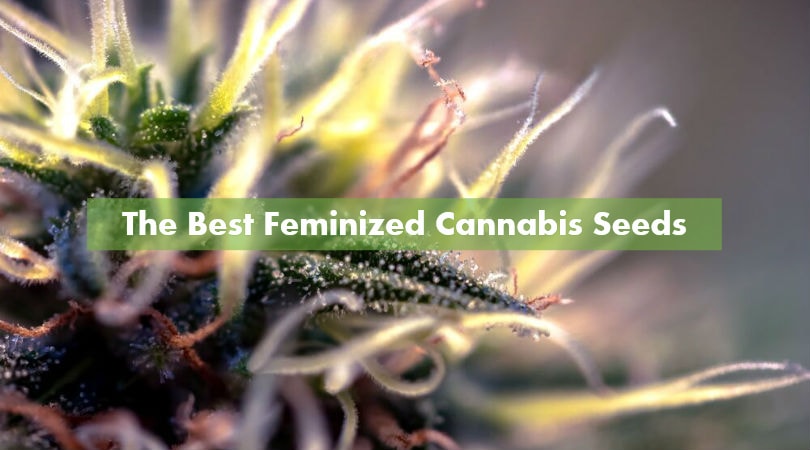 Feminized cannabis seeds take a lot of the guesswork and frustration out of growing successful marijuana plants. This is because they're guaranteed to only produce female marijuana plants, so you won't have to worry about male plants popping up and ruining your batch if you don't separate them in time. You'll just get a nice harvest of dense, sticky buds.
This gives you a much better return on your investment than regular marijuana seeds, because with feminized seeds 100% of the light, nutrients, and effort that you put into growing the plants results in a harvestable product, whereas with regular seeds only about half of your work pays off in the end.
The feminization process for weed seeds is accomplished by essentially breeding two female-dominant plants together. This is possible because marijuana plants are not always strictly male or female, each plant has the ability to produce flowers of either sex under the right conditions. So, to eliminate the male chromosomes, breeders take a female plant and put it under stress by interrupting its light cycle or using other techniques until it produces male flowers, which they use to fertilize another female plant.
After a few rounds of this, the male part of the plant will essentially be gone, and all plants grown from these seeds will be female.
In the early days of feminization, there were issues with this process producing plants that were more prone to hermaphrodity, since that was a characteristic of the female plants they were "convincing" to turn male, but that problem has since been rectified by using more feminine plants subjected to more stress to produce the feminized seeds rather than less feminine plants subjected to less stress.
Now, when you buy from any reputable merchant, you can be sure that your feminized seeds really will produce only female plants.
This list will outline some of our favorite feminized seed varieties. Try them out one by one, or buy a mixed pack from somewhere like Crop King Seeds to grow a wide variety at once.

---
Its smooth taste and powerful stone make this strain an instant classic.
Snow White is one of the best White Widow variations out there, and you definitely won't regret giving her dense, sticky buds a try. Her Indica dominance is obvious from the first inhalation, when the smooth citrus, pine, and earthy flavors give way to a strong uplifted feeling and full body stone.
Snow White grows very well in hydro systems, and can produce 400 to 500 grams of trichome covered bud per square meter. Flowering usually finishes 60 to 70 days from the start and you might have a tough time waiting even that long once you get your first taste of this strain!
Snow White is a great pick to relax with after a long, hard day, or just anytime you want to feel a pleasant amount of euphoria. It's also great for reducing pain and anxiety symptoms in medical marijuana patients.
Snow White Feminized
Moderate / Expert
18-20%
50% Indica, 50% Sativa
Euphoric Uplifted Happy
Up to 500gr Indoor
8-10 Weeks
Grow Difficulty
THC Level
Indica/Sativa
Effect
Yield
Flowering Time
Versions
---
If you are looking for relief from chronic pain, Zensation Feminized may be the answer! This marijuana strain offers long-lasting relaxation from head to toe, and its calming effect is a strong one. But even though you'll feel like you can unwind, it's great that you can still carry on a smart conversation with this fantastic weed. No, you won't spend the day on couch lock!
Enjoy the earthy, nutty flavor that accompanies its skunky smell. It's one of the best cannabis strains in 2021 for someone with strong, constant pain because it helps to smooth out the tension in the shoulders, neck, and other areas of the body.
The feminized seeds have THC levels over 20% (and up to 24%), so now you understand why we're going to tell you it's one that the newbie has to go slowly on at first! Unless you're an experienced user, you might want to start slow.
As for the flowering time of the weed seeds, you're looking at 8-9 weeks. It's well worth the wait as you'll get a big harvest out of this compact-sized plant. For reliable pain relief, Zensation Feminized is one of the best feminized strains around!
Zensation Feminized
Easy
24%
75% Indica 25% Sativa
Relaxed Yet Alert, Pain Relief
Up to 450gr g/m²
8-9 Weeks
Grow Difficulty
THC Level
Indica/Sativa
Effect
Yield
Flowering Time
Versions
---
Happiness is within reach when you have Ultra White Amnesia Feminized weed in front of you! Grow these feminized cannabis seeds for a strong uplifting effect that makes you more social than usual. The Sativa-dominant variety also makes you a bit forgetful so have pen and paper handy. Enjoy an all-over relaxed sensation in 2021 on this sexy strain that has an impressive 22% THC level.
The feminized seeds are a cinch to grow, whether you choose to do so indoors or outdoors. You'll get slightly more outdoors than indoors; expect about 500g per square meter outside and 480g per plant inside. Yes, if you notice this yield is above average, you're right! As for growing time, expect about 9 weeks to get the big, juicy buds as your reward.
The plant is medium-sized and a good choice for a user with a lot of smoking experience. Newbies might be knocked off their feet if they try a strong dose of grape-tasting Ultra White Amnesia Feminized after smelling its delicious fruity scent so go easy upon first use. Welcome the high!
Ultra White Amnesia Feminized
Easy
22%
75% Sativa, 25% Indica
Happy, Relaxed, Forgetful
480 gr/m² Indoor
9 Weeks
Grow Difficulty
THC Level
Indica/Sativa
Effect
Yield
Flowering Time
Versions
---
is an indoor growing only sativa strain that is moderately challenging to grow to maturity. It has a flowering time of 10 weeks, and a moderately high THC content that produces a creative type of high in users.
Super Silver Haze is a clone of a not one but two time back to back winner of the Cannabis Cup. For that reason alone, we think it's worth a try. Super Silver Haze will give you a full body stone but also awaken your mind which makes it a great strain to share with friends for a night of intellectual conversation.
You don't need a lot of space to grow Super Silver Haze, but it does grow quite tall so make sure you have enough vertical clearance in your grow space. The height of this plant can give successful growers up to 450 grams of product per square meter during harvest.
Super Silver Haze Feminized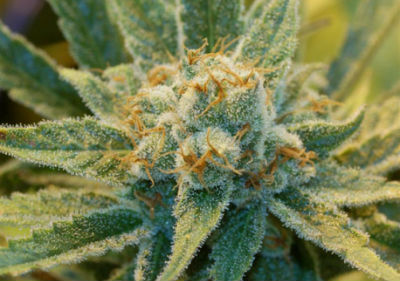 Easy
14.7%
75% Sativa
Creative High
Up to 450gr Indoor
10 Weeks
Grow Difficulty
THC Level
Indica/Sativa
Effect
Yield
Flowering Time
Versions
---
Chocolope is a throwback to the chocolate strains of the 80's, with all of the pleasure you seek in 2021! If you've got a sweet tooth, you'll want this one that tastes of yummy chocolate. You can pick out hints of coffee and earthiness in the flavor too if you try. For growers, the weed seeds are easy to cultivate, flower within only about 63-70 days, and have a high yield potential. During harvest, you'll notice a strong fruity or diesel fuel smell.
When using this cannabis strain, you will probably feel dreamy and euphoric. Many people say they are also more energetic and happy while on it. For medical users, Chocolope is one of the best feminized strains for dealing with depression, fatigue, and stress. When you're buzzed on this marijuana, you'll feel optimism and motivation you might not have felt for a while. You'll still have a clear head, which is great if you want to get stuff done instead of being on couch lock the whole time. No wonder it's a multi-award winning weed strain!
Chocolope Feminized
Easy
18%
Sativa Dominant
Sweet, Chocolate, Coffee
400-500 g/m² in SOG
8-9 Weeks
Grow Difficulty
THC Level
Indica/Sativa
Flavour
Yield
Flowering Time
Versions
---
This 80% sativa strain produces a strong psychedelic effect that few other strains can replicate. Azura Haze is a strain that originated in Spain. Its parents are Blueberry and Lemon Haze. It finishes a bit later than other strains, with a flowering time of up to 12 weeks, but the wait is well worth it.
Azura Haze is a great strain for introspection and exploring your inner self with a magnifying glass. It is also a great strain for experimental growers to try and cross with other strains to make your own custom blends and unique strains.
On its own, its earthy but sweet flavored smoke has a THC content of up to 20% and is a pleasure to smoke. It is a somewhat high maintenance strain that requires the hand of an experienced grower, but it will reward those who persevere with a huge harvest and a great buzz.
Azura Haze Feminized
Easy / Moderate
20.2%
80% Sativa
Psychedelic Effect
Up to 550gr Indoor
12 Weeks
Grow Difficulty
THC Level
Indica/Sativa
Effect
Yield
Flowering Time
Versions
Currently Not Available
---
For the cannabis connoisseur, Chemdog (also known as Chemdawg) is a beloved strain and amongst the favorites to grow too. The feminized seeds are easy to grow and have a high yield, but that's not the only reason why Chemdog is amongst the best cannabis around in 2021. It's also very potent – so be careful if you're a newbie! This weed strain has high THC levels (19-22%), so it'll knock you off your feet and set you on couch mode.
Your body will feel heavy on Chemdog, and its cerebral effects are tough for other marijuana strains to beat. Your head buzz will leave you feeling happy and relaxed from head to toe. As for the taste, Chemdog has a sourness to it and citrus notes, like lemon. You'll also get a bit of spiciness and pine. The smell will probably remind you of diesel fuel. The euphoric high might keep you coming back to the feminized strain, or maybe it's the way it helps you deal with stress or takes away your pain if you're a medical marijuana user.
Chemdog Feminized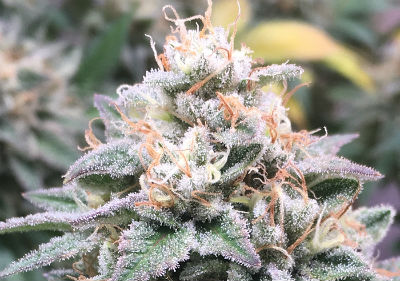 Easy
19-22%
Sativa Dominant
Happy, Relaxed, Euphoric
400-500 g/m² in SOG
8-10 Weeks
Grow Difficulty
THC Level
Indica/Sativa
Effect
Yield
Flowering Time
Versions
---
Another one of Crop King Seeds' best feminized strains is Sour Diesel. It has a much more pleasant flavor to it than the name might suggest, with pleasant notes of fruity citrus. It does have a slight aroma of diesel, but not in an unpleasant way. It can't be that bad, anyway, since Sour Diesel is quite possibly one of the single most popular strains in the world right now.
The first 3 weeks or so of flowering will result in immense growth in this plant, and flowers will be mature within 10 weeks. It is best grown indoors by growers with a moderate amount of experience, this is not necessarily a beginner-friendly strain, but once you can master it it will definitely pay off.
The sativa shines through in Sour Diesel's spiritual and uplifting effects and 18.5% THC. This is a cerebral strain that will go straight to your head.
Sour Diesel Feminized
Moderate
18.5%
70% Sativa
Spiritual Uplifting
Up to 400gr Indoor
10 Weeks
Grow Difficulty
THC Level
Indica/Sativa
Effect
Yield
Flowering Time
Versions
---
Mango dates back to the 1960s and has been going strong ever since! It's still a favorite feminized weed strain in 2021 and for good reason. This weed has high THC content and initially puts users into a happy, euphoric mode. You'll be looking at the brighter side of life while on this amazing high! Then you'll come down off the cloud on this cannabis strain and feel relaxed. Get set to rest your mellow self on the couch and unwind for a few hours.
Looking for a sweet tasting strain? Mango delivers one of the best flavors. The mango taste is a strong one, and it even smells like the yummy tropical fruit. Escape to paradise! For growers, the Mango feminized seeds will deliver you a good yield within just 8-10 weeks. The big size of the red and purple buds will amaze you! You can grow it indoor or outdoor, which makes it a very versatile marijuana plant.
Mango Feminized
Easy / Moderate
18%
Hybrid
Happy, Euphoric, Relaxed
Up to 500gr g/m²
8-10 Weeks
Grow Difficulty
THC Level
Indica/Sativa
Effect
Yield
Flowering Time
Versions
---
is a high yield, high THC indica strain that produces a relaxing high effect. It is a cross between Bubble Gum and Original Kush.
Bubba Kush's long lasting high will keep a smile on your face. Its sweet, earthy flavor will welcome you into a full body stone. This is a great strain for recreational relaxation use or for medical purposes like relieving pain, reducing stress and anxiety, or combatting insomnia.
Whenever you just need to settle in and relax, a few puffs of Bubba Kush will have you well on your way to a quiet, content night in no time. This strain is easy to grow either indoors or outdoors, has a flowering period of 9 weeks on average, and can produce up to 500 grams per square meter when grown indoors, or up to 300 grams per square meter when grown outdoors.
Bubba Kush Feminized
Easy / Moderate
17.8%
Sticky Indica
Relaxing High
Up to 500gr Indoor
9 Weeks
Grow Difficulty
THC Level
Indica/Sativa
Effect
Yield
Flowering Time
Versions
---
Indica dominant strain with an amazingly high THC content of over 21% to give users a strong high and body buzz.
Green Crack is a highly potent blend of Afghani and Skunk that will knock your socks off. Besides its strong effects, it is also an incredibly prolific plant, with average indoor harvests being as much as 600 grams per square meter. This strain is fairly new, but it already has a cult following – and even a celebrity endorsement from Snoop Dogg himself!
Now, how many strains can say that? The spacey strain has flavorful notes of citrus and spice that will leave you wanting more. Be careful though, especially with less experienced users, because a little really does go a long way. This plant is strong and quick growing, but will often require trellising, so make sure to be prepared for that while growing.
Green Crack Feminized
Easy
21.4%
Mainly Indica
High Body Buzz
Up to 600gr Indoor
9 Weeks
Grow Difficulty
THC Level
Indica/Sativa
Effect
Yield
Flowering Time
Versions
---
This golden marijuana strain looks beautiful and has a high potency, which combines to make it one of the best feminized cannabis strains in 2021. Golden Nugget has an herbal, fruity smell and tastes earthy and spicy, with hints of sour and sweet left on your tongue. A cultivator of this weed strain will know that the feminized seeds grow into huge budded plants with a golden color in only 63 days and can bring high yields.
The newbies better watch out as Golden Nugget delivers a big hit! It's the marijuana strain you'll want to take for a buzz that's second to none. Your buzz will be intense and strong, which is why so many connoisseurs are drawn to it. The THC level can be as much as 22-24%, so now you know what we're talking about! You'll want to have a tolerance built up before trying this weed. Feel an energized high, motivated, and ready to take on the world! For medical users, Golden Nugget has pain management qualities and is a good choice for a daytime high because you won't feel tired on it.
Golden Nugget Feminized
Easy / Moderate
22%
Sativa Dominant
Energetic, Pain Management
Up to 500gr g/m²
10-12 Weeks
Grow Difficulty
THC Level
Indica/Sativa
Effect
Yield
Flowering Time
Versions
---
Parent Page
:
The Best Marijuana Strains in 2021
Best Places to Buy Marijuana Seeds Online in 2021