Buying Marijuana Seeds in Canada 2023
Laws on Buying & Growing Marijuana Seeds in Canada. Growing Tips, Recommended Strains, and the Best Seed Banks That Ship to Canada For the 2023 Growing Season.
O, Canada!
This nation of the far north was not only revolutionary in its laws on medical marijuana; on June 19, 2018, it became the first G7 country to fully legalize cannabis.
We've got all the details about the groundbreaking change in Canadian cannabis laws and the impact it may have on the legalities of growing, using, and buying cannabis seeds in Canada in 2023. By reading this in-depth guide, you'll understand the ins and outs of buying weed seeds from seed banks and current laws to keep you within legal boundaries.
Best Online Seed Banks for Buying Marijuana Seeds in Canada 2023:
Herbies Seeds [Read Review]:
The Booming Spanish Online Retailer. Shipping Discreetly Worldwide. Bitcoin and Credit Cards accepted.
In A Nutshell — Everything You Need to Know About Legally Buying Marijuana Seeds in Canada
Canada is blessed with nationwide recreational cannabis.
If you're a Canadian resident — there's no better time than now to flex your right to buy marijuana seeds from a local or online seed bank. However, there are a few things that you should know before purchasing cannabis seeds in Canada.
Here's a summary of the most essential facts in regards to buying cannabis seeds in Canada:
Cannabis, whether recreational or medical, is legal in Canada
You may grow your own cannabis seeds in Canada
You can buy weed seeds from online seed shops or local seed banks
If you'd like to know more in-depth information for each Canadian province, then find your province below:
Continue reading below to gain in-depth insight on buying cannabis seeds in Canada. You'll discover essential tips on growing marijuana seeds, which seed strains are suited to the Canadian climate, and so much more.
Growing Cannabis Seeds in Canada
Canada is a massive country that encompasses a wide variety of climates.
From Vancouver to Nova Scotia, there's always a way to grow top-shelf cannabis seed strains indoors or outdoors in Canada.
When to Sprout Cannabis Seeds in Canada
Most of Canada experiences serious cold during late winter and early spring.
From late-season blizzards and frozen windshields — it's safe to say that spring takes a while to thaw everything out. In general, the best time to germinate cannabis seeds in Canada is late spring, such as the beginning of May.
Issues to Consider When Growing Marijuana Seeds in Canada
The biggest obstacles during the growing season in Canada are:
Cold weather
Pests
Disease
Tips for Growing Cannabis Seeds in Canada
Now, let's take a look at a few recommended tips for growing cannabis seeds in Canada.
Buy Cannabis Seeds From a Reputable Online or Local Seed Bank in Canada
The single most important aspect of growing weed seeds in Canada is buying them from a reputable seed bank.
Whether locally-based or online, top-rated seed banks are a must for any cannabis cultivator that wants top-shelf seed strains.
Buy Cannabis Seeds for Your Regional Climate in Canada
Next, you must consider your local climate when buying marijuana seeds at a seed shop.
For example, if you live in a cold climate, always search for fast-flowering seed strains that offer high mold resistance.
Plan Your Cannabis Garden in Advance
Last but not least is always to plan your cannabis garden before you germinate your recently arrived cannabis seeds.
A little bit of planning goes a long way in the cannabis garden!
Which Marijuana Seed Store Is the Best Option For Canadian Residents?
Local Cannabis Seed Stores in Canada
If you reside in Canada and are looking to buy cannabis seeds, you are probably interested in a Canadian seed bank.
Though there are many seed banks in Canada, there are also seed banks that ship to Canada. This means that no matter where you are, you will be able to get quality products.
It is simply a matter of whether you want to go to a physical location or shop online. Below, we have compiled a list of local Canadian seed banks:
Sunwest Genetics
Farmers Labs Seeds
Wiid
Vancouver Seed Bank
Online Cannabis Seed Banks That Ship to Canada
If you'd rather buy cannabis seeds from the comfort of your own home, here are two of the best seed banks that ship directly to all Canadian provinces:
1. Herbies Seeds: Our most recommended seed bank to buy marijuana seeds and have them shipped to your door in Canada is Herbies Seeds – A fan favorite seed bank for Canadian customers. Herbies Seeds is renowned for its shipping speed and top-shelf seed selection, including the most potent weed strains ever created! From award-winning strains to wallet-friendly prices, you'll find everything you need when buying marijuana seeds from Herbies.
2. MSNL: Most cannabis users are familiar with MSNL Seed Bank, which has a solid online reputation. They ship worldwide from their headquarters in London. You can use Bitcoin (and other crypto-currencies), debit or credit cards, a bank transfer, cash, or money orders to pay for your orders. The customer service is excellent, instilling confidence in buyers. Huge selection of strains as well as free seeds with every order.
Recommended Cannabis Seed Strains to Buy From Online Seed Banks and Grow In Canada
Now, let's look at the best seed strains that you can buy from online seed banks perfectly suited for Canadian growers.
Gelato Feminized Seed Strain
The Gelato seed strain needs no introduction.
From beyond-top-shelf buds to rapid flowering, cannabis cultivators in Canada will be astounded by Gelato's sky-high THC. Furthermore, Gelato will finish before fall turns your cannabis garden into a winter wonderland.
Jack Herer Autoflower Seed Strain
The summer season is short-lived in Canada, which means growing sativa-dominant strains is a challenge.
With the Jack Herer Autoflowering seed strain, you'll have all of Jack Herer's award-winning qualities within 9-weeks from germination. From large yields and ease-of-growth, you'll finally have all the sativa weed you can dream of!
White Banner Feminized Seed Strain
The White Banner Feminized seed strain is an exclusive offering at Crop King Seeds — and it's as good as it gets.
From pulse-pounding potency to mind-blowing terpenes, you'll find nothing but top-shelf characteristics in each White Banner plant. Bred in the Netherlands, White Banner offers high mold resistance and fast flowering — perfect for the Canadian climate!
Medical Marijuana Laws in Canada
In 2001, Canada made history as the first country in the world to legalize weed for medical use.
This occurred after the Canadian Court of Appeal ruled that banning medical marijuana was unconstitutional. In the case of R. v. Parker that took place in 2000, an epileptic man testified that he could only obtain relief from his ailments by using cannabis.
The Court ruled the prohibition of cannabis unconstitutional because the law did not contain any exceptions for medical use.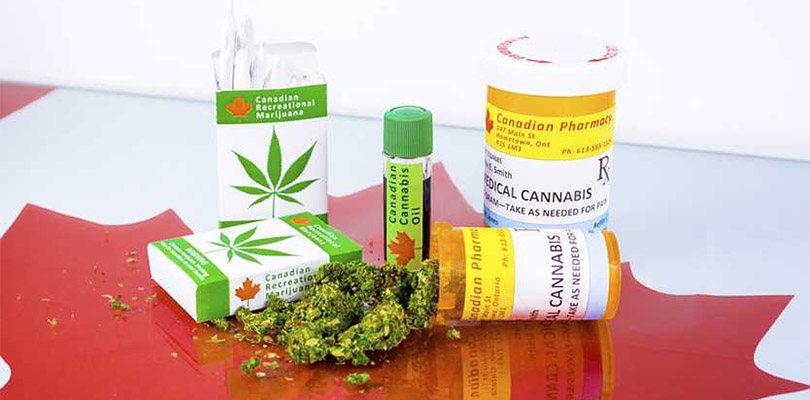 The Marihuana Medical Access Regulations
The original act that allowed for medical cannabis was called the Marihuana Medical Access Regulations.
Under these guidelines, patients could possess dried cannabis buds with a government-issued license approved by a doctor. At the time, there was one government supplier, but licenses were also offered for patients to buy and grow their own cannabis seeds or appoint a supplier.
Back then, only patients who had very severe conditions were covered by the medical cannabis law in Canada. Unfortunately, many devastating illnesses were excluded, and the license application process was lengthy and convoluted.
Updated Cannabis Guidelines in Canada
By April of 2014, the Marihuana Medical Access Regulations ceased and were replaced with new guidelines – the Marihuana for Medical Purposes Regulations (MMPR).
Under MMPR, licenses for patients to grow their own cannabis plants were no longer being issued. In August 2016, that set of regulations was updated and renamed the Access to Cannabis for Medical Purposes Regulations (ACMPR), which incorporates a new personal cultivation regime that's similar to the one found in the original MMAR regulation.
Once the Cannabis Act was implemented, many producers enjoyed booming profits thanks to expansion into the recreational market, while others planned to continue focusing only on medical clients. Health Canada currently uses a range of enforcement tools to ensure provider compliance. Providers who do not comply with the MMPR may have their licenses suspended or revoked, and they risk prosecution.
In 2018, there were about 300 medical weed dispensaries operating illegally from coast to coast, and law enforcement began targeting them for doing so. Some of these pot shops, also known as "compassion clubs," did begin the process of seeking approval under municipal bylaws. For people looking to buy cannabis in Canada, it's important to remember that there is no guarantee that the pot being sold in compassion clubs has a legal origin, is of high quality, or has been safely grown.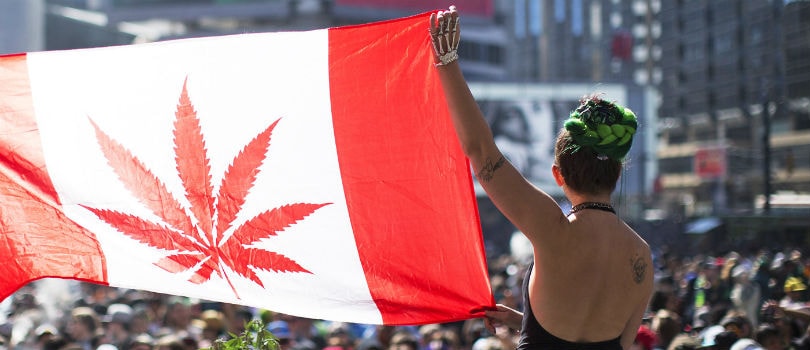 Compliance Requirements for Medical Marijuana Patients
Under current law, a patient can possess dried weed buds with a prescription from a Canadian physician, and no license obtained through the government is required.
A Canadian doctor can prescribe up to 5 grams per day and patients can obtain the buds from providers pre-approved by Health Canada. It is also legal to grow your own medical cannabis.
In 2015, the legal definition of medical cannabis was expanded by the Supreme Court of Canada to include brownies, oils, and teas. Recent legislation legalized certain types of concentrates in Canada, as of October 17, 2019.
Individuals who obtain medical marijuana from licensed providers are not allowed to let others smoke or otherwise consume their cannabis, import or export cannabis or cannabis seeds, or produce derivatives, such as resin or hashish.
Recreational Cannabis in Canada
On June 19, 2018, the Canadian Senate passed Bill C-45 (or the Cannabis Act), fully legalizing recreational cannabis throughout the country. The bill had been working its way through the Canadian Parliament since November 2017. After its passage, municipalities throughout the country began scrambling to develop systems to regulate the growth, sale, possession, and use of cannabis. Due to this, implementation of the bill was delayed until October 17, 2018, giving all provinces, and territories time to set regulations in their jurisdictions.
As for the specifics, Bill C-45 allows legal use of cannabis by people 18 and over. Individuals are allowed to purchase marijuana from retailers regulated by either the federal or local provincial government. Individuals are allowed to possess up to 30 grams, as well as buy marijuana seeds and grow up to four plants for personal use. Sales of edibles, beverages, topicals, extracts, and concentrates took a bit longer to gain approval, but all are now allowed and available for purchase. Individuals are still disallowed from creating cannabis products at home, using solvents. Therefore, creating homemade batches of butane hash oil (BHO) remains illegal under this bill.

Watch: Canada's Senate Passes Bill to Legalize Recreational Marijuana
Canadian Laws on Growing & Using Cannabis Seeds From Seed Banks in Canada
The legalization of recreational cannabis in Canada, also allows Canadian residents to grow their own weed seeds.
Anyone over the age of 18 is legally allowed to buy cannabis seeds from seed banks and grow up to four plants for their own personal use. Medical marijuana patients who require more weed than 4 plants can provide may apply for an Access to Cannabis for Medicinal Purposes Regulations (ACMPR) license to grow larger quantities.
If approved to grow cannabis seeds, the number of allowed plants will be determined based on how many grams of cannabis your doctor has prescribed.
Cannabis Culture in Canada: Facts & Figures
By March 2020, over 329,000 Canadians were licensed to consume cannabis for medical purposes.
The number of registered medical marijuana patients in Canada has actually declined since the legalization of recreational marijuana. This is most likely due to a higher number of users opting to obtain their stash from recreational dispensaries instead of through a doctor.
While some patients grow from their own cannabis seeds in Canada, others rely on licensed providers to obtain their cannabis.
Decreasing Cannabis Usage in Canada Since Legalization
A 2021 survey indicated that about 25 percent of Canadian consumers have used cannabis within the past year, with around 6 percent reporting daily use.
Another CBC survey showed a decrease in teen use of marijuana since recreational use was legalized in Canada, with only 10 percent of 15-17-year-olds reporting having used cannabis. Use among 18-24-year-olds has remained stable, around 33 percent.
For years, many people in Canada mistakenly believed that cannabis was decriminalized or legalized in the country. Part of the reason for this misconception was the attention given to the constantly changing weed laws just south of the border, in the United States. With the passage of C-45, however, the dream of Canadian cannabis legalization has finally become a reality.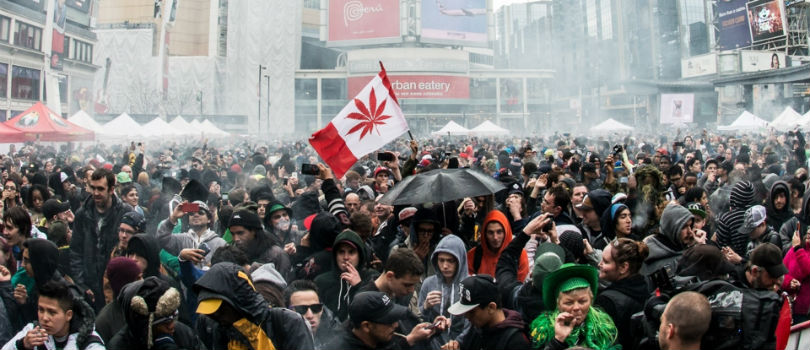 What Was the Motivation Behind the Legislative Change Regarding Cannabis?
About 60 percent of all Canadian drug charges have been connected to possession of cannabis or cannabis seeds.
As if that's not enough, nearly half of all of these cases have been withdrawn, discharged, or dismissed. Over the years, cannabis laws in Canada have taken up valuable resources and involved the attention of police, lawyers, and the judicial system – with no effective action coming from it.
If that all seems a bit useless, consider the fact that it's been costly, too! A 2002 Senate report estimated that the yearly cost of marijuana enforcement was in the neighborhood of $300 million to $500 million.
This amount is not only outrageous given the low number of convictions but also because of the minor social consequences and potential health benefits of weed. These were just a few of the motivations behind legalization. Moving forward, the Canadian criminal justice system will be able to redirect these resources to other areas.
The Canadian Government's Views on Cannabis and Cannabis Seeds in 2023
Over the years, Canada has certainly taken a softer approach toward prosecuting cannabis than the U.S. has, especially after the U.S. declaration of a war on drugs. Canadian incarceration rates have historically been much lower than in the U.S.
The current Liberal government, led by Prime Minister Justin Trudeau, ran on a campaign promise of legalizing marijuana before starting work on the Cannabis Act. The official announcement of the bill came during a speech by Health Minister Jane Philpott at the United Nations General Assembly in 2016 in New York.
Cannabis connoisseurs considered it good timing for the announcement, as it came on April 20 or "420″ – a significant date in weed lore. The legal changes will be part of a more modern system that also includes more safe drug injection sites, along with other aspects of the law.
Prime Minister Trudeau has said several times that regulating the sale and supply of weed will have positive impacts in Canada, including taking it out of the power of organized crime groups and enabling the government to apply taxes to it. In fact, the taxes could be as much as $2 billion in Canada once retail sales begin.
Although the final version of the bill addressed the possession, use, and growth of cannabis by individuals for private purposes, many are disappointed that the Cannabis Act failed to expunge the criminal records of those charged with simple possession in the past.
2023 Laws: Possessing Weed Seeds in Canada
Until C-45's recent activation, if you were found in possession of marijuana seeds without the proper medical documents, you were still breaking the law in Canada.
Many Canadian marijuana activists believed simple possession arrests should have ceased since legalization was so close to implementation. These advocates explained that cannabis-related offenses were burdening the criminal justice system and creating criminal records for Canadians.
The opposition explained that the laws were still on the books, meaning people were still subject to penalties for possessing cannabis seeds. According to Statistics Canada, there were just over 57,000 weed possession-related incidents reported by police in 2014. Of this number, there were about 24,500 arrests, which is about 1,000 less than in 2013.
Historically, certain provinces have differed in the ways they approached enforcing cannabis law. There appeared to be an unequal administration of the law, given that a person in Kelowna, British Columbia, or Saskatoon, Saskatchewan was more likely to be charged with possessing weed than someone in Kingston, Ontario, or St. John's, Newfoundland, or Labrador.
Indeed, some police units may have been targeting cannabis seed and product possession while others were giving it less attention. Now that the legalization of recreational cannabis is implemented, this will no longer be a problem.
Marijuana Charges & the Future After Canadian Cannabis Legalization
For many years, the Controlled Drugs and Substances Act (CDSA) in Canada had rendered it illegal to possess, traffic, import, or cultivate cannabis seeds.
The only exceptions were for approved medical use. The penalties vary by the amount of marijuana found, the type of conviction, and the individual's prior criminal record. In 2019, Canada implemented legislation allowing people with prior marijuana convictions to apply to have their records suspended.
Since C-45, Canada's recreational cannabis legalization bill, went into effect, the country's cannabis industry is seeing increases across the board, and you can now grow cannabis seed strains that were purchased from an online or local seed bank.
Though the relatively small number of dispensaries in the country still needs to be improved upon, it is now far easier for the average Canadian to experience a positive medical or recreational time with cannabis products.
Following the legalization of concentrates and several other specialty cannabis products in 2019, Canadians can easily get all of their medical and recreational cannabis needs met.
From growing your own top-shelf cannabis seed strains, buying weed seeds online, or purchasing marijuana products at a local dispensary — Canadians enjoy the most progressive cannabis laws in the world!
Parent Page: Buying Marijuana Seeds
Best Online Seed Banks for Buying Marijuana Seeds in Canada 2023:
Herbies Seeds [Read Review]:
The Booming Spanish Online Retailer. Shipping Discreetly Worldwide. Bitcoin and Credit Cards accepted.
Watch: Fully Legal Cannabis Comes to Canada Q&A
Best Places to Buy Marijuana Seeds Online in 2023