Do Si Dos Seeds
Do-Si-Dos is an unforgettable cannabis strain topping best-of lists everywhere. Find out why in this Do-Si-Dos strain review, along with the best grow tips for big yields.
The Do Si Dos cannabis strain has taught the stoner community a valuable lesson:
Sometimes, it's worth believing the hype.
Archive Seed Bank dropped the Do Si Dos (or Dosidos, depending on your preference) strain in 2014 to instant acclaim. At first, some skeptics claimed it was just another Girl Scout Cookies cut, but boy were they wrong.
As it turns out, Do-Si-Dos is an entirely different beast than either of its parents, combining stunner bag appeal with flavors you can only find in a dessert bakery.
Beyond just looks and flavor, Do Si Dos seeds produce pumped up yields of flowers with a potency that's best summed up as narcotic.
So, what are you waiting for? Jump into this review to find the best Do Si Dos grow tips, strain effects, and medicinal information available anywhere.

Do Si Dos Seeds – Strain ID: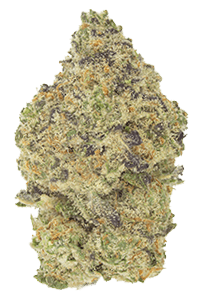 Type: Indica Dominant Hybrid
Cannabinoids: Up to 30% THC
Terpenes: Limonene, Caryophyllene, Linalool
Effects: Bliss, Euphoria, Relaxing
Landrace Strain: OGKB x Face Off OG
Grow Difficulty: Easy
Harvest: 8-10 Weeks / 10+ Weeks
Yield: 500g/㎡ / 550g/plant
Height: Up to 3 feet/ >3 feet
(*Indoor / Outdoor)
The Best Do Si Dos Feminized Seeds in 2023:
• 25%+ THC
• Harvest: 8-10 Weeks
• Yield: 400-500g/㎡
• Shipping Worldwide
• Including Free Seeds
• Credit Cards & Bitcoin Accepted
Prices
• £8.4 Per Seed
• Bulk orders get discounted rate
---
About Do Si Dos Seeds
Background
At first, boutique strains were a pretty niche thing. It was cool that seedbanks started to do intense phenotype hunting, but no one thought much of it.
That is, until, the Jungle Boys came along.
Now, the Jungle Boys didn't create the Do-Si-Dos strain — Archive Seed Bank did. But, the Jungle Boys have long respected Archive's work and have done full production runs of some of the all-time greats in the Archive catalog.
Face Off OG, anyone? That was Archive.
The Jungle Boys have amassed an enormous following both in LA and outside of the West Coast in the ensuing years, but around 2014, they were mainly known as grower's growers. All the top farms, breeders, and industry insiders not only respected them but deified them.
Fast-forward a bit, and the Jungle Boys went heavy on Archive's Dosidos strain, an indica-dominant hybrid spawned from a cross of OGKB Girl Scout Cookies and Face Off OG bx1. You'll note that both the GSC and Face Off OG parents are super rare phenotypes, showing the sheer depth of selection that went into breeding Dosidos seeds.
TLC Collective — Jungle Boys' showcase dispensary in downtown LA — has similarly gained massive respect within the cannabis community for always pushing the best new genetics available.
Their Do-Si-Dos drop was legendary — the strain was an instant hit and sold out everywhere. Dispensaries around California simply couldn't keep the strain on their shelves, leading to massively inflated prices for Do Si Dos seeds.
During the hype, a pack of Dosidos seeds would've set you back almost $1,000 — that's just how bad growers needed to get this strain under the lights.
Today, Dosidos strain crosses have become commonplace behind some of the fruitiest and most exotic buds you can buy. Smorez, Dolato, and Dosidos X Watermelon Zkittlez are just a few of them.
Ready to grow Do-Si-Dos yourself? Keep reading for a few key grow tips.
Growing Do Si Dos Seeds
In many ways, Do-Si-Dos seeds are an absolute dream to work with. These seeds grow into hardworking plants culminating in show-stopping flowers with insane THC levels.
Given the immense upside of growing this strain yourself, the only thing left to do is find Do Si Dos seeds for sale, cover them in high-quality organic soil, and let the magic begin.
Today, there are three types of Do Si Dos seeds in circulation.
Feminized Do Si Dos seeds — Feminized seeds take the stress out early stages of growth by resulting in 100% female plants. This means no sexing required, so you'll save both time and money in the long run. Additionally, feminized seeds tend to result in flowers with higher THC concentrations.
Autoflowering Do Si Dos seeds — If you're an outdoor grower who wants to plant during short photoperiod times of the year (such as autumn), then autoflowering seeds will suit you. Autoflowering Do Si Dos seeds automatically switch from vegetative to flowering state without any input required from lighting. Autoflowered plants tend to remain more compact while flowering quickly.
Regular Do Si Dos seeds — Feminized and autoflowering seeds both have their advantages but tried and true regular seed packs contain more genetic variety. If you're a grower looking for a potentially valuable phenotype or want to really see what Do Si Dos seeds are capable of, then regular seeds are for you — but they will take a bit more effort to grow.
Grow Difficulty:
When flowers look, taste, and feel amazing, you expect them to be challenging to grow.
However, Do Si Dos seeds are remarkably easy to grow regardless of skill level, meaning you'll be growing top-shelf flower without much difficulty.
Optimal Growing Conditions and Climate:
With a lineage that skews predominantly to the OG Kush side, Do Si Dos seeds do best in a warm climate that's big on lumens and low on humidity.
Temperatures should remain between 70°F and 82°F, and relative humidity should not exceed 65%. In other words, Do Si Dos loves perfect weather.
To optimize flowering time and yield, use a veganic, all-organic approach regarding both soil and nutrients. The jury is out regarding the best nutrient balance for these girls, so abide by a full-spectrum nutrient feeding calendar, watch for leaf coloration changes, and adjust accordingly.
Flowering Time:
Do Si Dos seeds flower in about 8 to 10 weeks.
Yield:
Expect a bumper crop of up to 500 grams per square meter indoors and up to 550 grams per plant when grown outdoors.
Height:
Do Si Dos grow to manageable medium plant height. To keep them as compact as possible while accentuating light exposure across the canopy, use either SOG or SCROG methods.
Resistance to Pests and Mold:
Much like Girl Scout Cookies and OG Kush, Do Si Dos seeds contain resistance to mold diseases and have no known issues with pests.
However, pest control is more about you, the grower, than it is about the plant. Maintain a sparkling clean indoor environment to keep pests out of the equation.
Strain Description and Properties
The Appearance of Do Si Dos Weed:
Do-Si-Dos flowers are nothing short of mind-blowing when you finally meet them IRL.
No amount of Google image searching can prepare you for the day when, cracking open the dispensary pop-top, a rush of purples, deep canopy greens, and high-viz orange come flooding out toward your eyeballs.
Moreover, you'll only catch that kaleidoscope of colors if you have a particularly un-frosty batch. That's because Do Si Dos nugs also produce shocking amounts of sugar. To grind these nugs, you'll have to break through the trichome layer, so make sure your kief catcher is empty.
Dominant Cannabinoids Found in Do Si Dos Seeds:
Do Si Dos seeds are overwhelmingly dominant in THC, with flowers testing up to 30% THC in lab results.
Dominant Terpenes Found in Do Si Dos Seeds:
Pastry dough, blueberries, and cake batter are just a few of the flavors unlocked by putting flame to Do-Si-Dos packed bowl. Do-Si-Dos seeds are rich in a unique arrangement of terpenes, creating a sensorial wonderland that feels good and tastes even better.
Limonene — You know how great it feels to break open a ripe citrus fruit? Bursts of juicy sweetness pour from the rinds as you get ready to chow down. At that moment, you probably have a massive smile on your face, too. Limonene is found in citrus like lemons and is known to promote unmitigated joy when smoked.
Caryophyllene — Why take an Advil when nature has already created caryophyllene, a natural pain reliever found in Do-Si-Dos seeds. Apart from reducing pain, caryophyllene also promotes relaxation and brings spice aromas to the nose.
Linalool — Lavender is arguably the most popular scent in the world for promoting peace, calmness, and good vibes. You can find lavender in soap, shampoo, bath bubbles, and in perfume. Linalool happens to be the terpene causing the aroma people know and love as lavender. Next time you smoke Dosidos and feel incredibly chilled out, linalool is probably the reason why.
Effects of Do Si Dos Weed:
If you want to imagine the effects of smoking Do Si Dos weed, first, close your eyes. Imagine you're submerged deep in warm and transparent water.
In fact, this water is body temperature, so you can't tell where your body ends, and space begins. The longer you linger in this place, the more thoroughly you feel entirely at one with the universe around you.
So, in a word, we're talking about pure and utter bliss.
Medical Properties of Do Si Dos Seeds:
Just as Do Si Dos seeds are packed with a rare concentration of joyous-effect bearing terpenes, they also contain an immense medicinal value for patients.
In particular, anyone treating stress, pain, or appetite-related ailments will find immediate relief from smoking Do Si Dos buds.
Here's a list of medical issues that Do Si Dos weed assists with:
Stress
Anxiety
Depression
Insomnia
PTSD
Pain
Lack of appetite
Negative Effects of Do Si Dos Weed:
While Dosidos weed can be a bit of an energy downer for some, the only consistent negative effects reported by users are dry mouth and irritated eyes.
However, Dosidos is exceptionally potent, so new tokers beware, start with smaller hits. Dosidos is known to be a bit of a creeper — if you smoke too much, it might hit you like a brick wall later.
Pros/Cons of Growing Do Si Dos Seeds
Pros
Rainbow-colored nugs
Heavy yields with little effort
Outrageous THC levels
Lives up to the hype
Cons
Not easy finding Do-Si-Dos seeds for sale
Couchlock effects can be intense
Doesn't like humidity
Watch: Do Si Dos Strain Start to Finish
The Best Do Si Dos Feminized Seeds in 2023:
• 25%+ THC
• Harvest: 8-10 Weeks
• Yield: 400-500g/㎡
• Shipping Worldwide
• Including Free Seeds
• Credit Cards & Bitcoin Accepted
Prices
• £8.4 Per Seed
• Bulk orders get discounted rate
---
Main Category Page:
Cannabis Seed Index
– A curated index of the world's best cannabis seed strains. Each review contains vital information, such as cultivation tips, strain profiles, and where to buy the best cannabis seeds.