Magnum Autoflower Seeds
An information-packed guide on the yield-heavy Magnum Autoflower strain. Discover Magnum Auto's star-studded traits, grow tips, and where to buy seeds online.

If you're ready to grow cannabis without breaking a sweat — you need to buy a pack of Magnum Autoflower seeds.
From massive yields to rapid flowering, there's nothing easier to grow this season than Magnum Auto. Read along as we detail everything you need to know about the Magnum Auto strain.

Magnum Autoflower Seeds – Strain ID: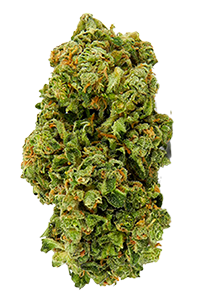 Type: Hybrid
Cannabinoids: 20-24% THC
Terpenes: Caryophyllene, Limonene, Myrcene
Effects: Uplifting, Euphoric, Energetic
Landrace Strain: Unknown Indica/Sativa x Ruderalis
Grow Difficulty: Easy
Harvest: 8-9 Weeks / 8-9 Weeks
Yield: 500g/㎡ / 200g/plant
Height: Up to 2-3 feet / 2-3 feet
(*Indoor / Outdoor)
The Best Magnum Autoflower Seeds in 2023:
• 20-24% THC
• Harvest: <8 Weeks
• Yield: 400-500g/㎡
• Shipping Worldwide
• Including Free Seeds
• Credit Cards & Bitcoin Accepted
Prices
• £5.4 Per Seed
• Bulk orders get discounted rate
• 20% THC
• Harvest: 8 Weeks
• Yield: 400g/㎡
• Shipping Worldwide
• Germination Guarantee
• Credit Cards & Bitcoin Accepted
Prices
• 5 Seeds – $65
• 10 Seeds – $120
• 25 Seeds – $240
---
About Magnum Autoflower Seeds
The History of the Magnum Auto Strain
The Magnum Auto strain's genetic history is steeped in mystery.
What is known is that Buddha Seeds crossed a sativa, indica, and ruderalis to create this autoflowering masterpiece. Once created, Buddha Seeds tested countless seeds — only to find nothing but high-caliber phenotypes at every corner.
Most importantly, Buddha Seeds created one of the most renowned autoflowering strains in the industry. Autoflower strains are one of the most challenging types of cannabis to get right, but Buddha Seeds managed to create a high-powered hybrid that anyone can grow.
Once fully tested, Buddha Seeds released their beloved Magnum Auto into the wild. Now, you can find Magnum Auto seeds for sale online with the click of a button!
How to Grow Magnum Autoflower Seeds
Autoflower strains are unique because they allow growers to cultivate weed on cruise control.
However, there are aspects that need attention when growing autos, such as Magnum. Below, we'll discuss important details, such as grow difficulty and flowering time.
Once you complete this section, you'll have a clear idea of how to grow Magnum Auto seeds from start to finish.
Grow Difficulty
The Magnum Auto strain is relatively easy to grow indoors or outdoors.
We say relatively because Magnum Auto may catch you off guard if you've never grown autoflowering strains before. For instance, Magnum Auto is an extremely vigorous plant that grows similar to regular and feminized strains.
As such, here are a few tips to ensure your Magnum Auto crop goes off without a hitch:
Consumes a moderate to high amount of nutrient
Can become large without training techniques
Requires support poles to prevent broken branches
Ideal for small containers and small spaces
Overall, the Magnum Auto strain is a true K.I.S.S. type of cultivar — don't overthink it!
Optimal Growing Conditions and Climate
The Magnum Auto strain prefers a Mediterranean climate.
However, this isn't to say that Magnum Auto can only be grown in ideal locations. Instead, climates that do not experience frost from late September to early October are suitable for Magnum Auto plants.
If you grow Magnum Auto seeds indoors, you must:
Provide bright light (LED or HID)
Medium to large quantities of plant nutrient
Consistent irrigation
Adequate plant spacing
If you grow Magnum Auto seeds outdoors, you must:
Plant in a sunny location
Protect from the elements
Adequate plant spacing
Most importantly, Magnum Auto does not require a photoperiod to flower. Autoflowers are unique because they flower according to their internal clock.
Therefore, you can grow Magnum Auto seeds year-round as long as the plants don't undergo frost.
Flowering time
The Magnum Auto strain flowers in roughly 8-weeks.
However, many phenotypes of the Magnum Auto strain lean towards its sativa lineage, thus pushing the flowering time to 9-weeks. Therefore, you must be prepared to flower Magnum Auto well into October if you're cultivating it outdoors.
You'll likely land on the 8-week mark if you cultivate Magnum Auto seeds indoors. In any case, always use a magnifying glass to confirm trichome ripeness.
Yield
It isn't called Magnum Auto for nothing — especially since it produces upwards of 500-grams per meter squared indoors.
In general, autoflowering strains produce a mediocre harvest compared to regular and feminized seeds. However, Magnum pushes the envelope and generates a hefty harvest of resin-covered buds for anyone to enjoy.
Outdoors, Magnum Auto is known to produce nearly 200-grams per plant.
Height
The Magnum Auto strain is a relatively short plant, making it ideal for small spaces and reduced plant containers.
However, Magnum Auto grows extremely fast. Remember, Magnum is an autoflowering strain, meaning it does not require a vegetative time.
Instead, Magnum Auto relies on an internal clock that tells it when to flower. Overall, here are a few tips to keep the height in check in the event that your plants are too big for your space:
Use the topping method to create bushier (as opposed to lateral) growth
Harness the LST method to pull side branches down to create an open canopy
Resistance to Pests and Diseases
Magnum Auto is moderately resistant to pests and diseases.
Although Magnum is naturally equipped to handle common problems — it's in your best interest to have your IPM program ready. Below, we've outlined the most important tips on maintaining a pest and diseases-free cannabis garden.
Apply organic pesticides 1-3 times prior to flowering
Trim undergrowth to improve air circulation
Space plants accordingly
Ensure climate (temperature and humidity) are at ideal levels
Provide adequate nutrition and water applications
Magnum Autoflower Strain Description and Properties
Magnum Auto's Bag Appeal
Magnum Auto's buds are devastatingly gorgeous.
Each flower picked off of Magnum Auto is lime green in appearance and offers a creamy texture. Furthermore, the calyxes are slightly fox-tailed, adding to the overall visual effect of Magnum Auto weed.
Lastly, Magnum Auto weed is topped with a generous serving of sticky frost. Believe us when we say that Magnum Auto looks better than most non-autoflower strains.
Magnum Autoflower's Cannabinoid Content
The Magnum Auto strain's THC content hovers around 20-24%.
Magnum Auto's name is fitting, considering it'll smash through your senses after a single hit. At 24% THC, there are no splitting hairs — Magnum Auto is potent weed.
Magnum Autoflower's Terpene Concentration
Magnum Auto's terpene profile is well-rounded with scents and flavors consisting of spicy lavender, fresh pine, and subtle floral sweetness.
Overall, the aroma of Magnum Auto isn't overwhelmingly pungent. If you're in need of stealthy weed — Magnum Auto seeds should be high on your purchase list.
As for the flavor, you can expect the robust taste to pleasantly sit on your palette for 10-15-minutes after inhaling. Unlike other cannabis strains, Magnum Auto's terpene content isn't overpowering.
Magnum Autoflower's Recreational Effects
The effects of Magnum Auto weed follow in the footsteps of its sativa parent by producing massive fits of laughter and uplifting energy.
As you consume Magnum Auto weed, you'll immediately get a sense of lightness in the body. Soon, everything will seem funny — so be careful who you're with when indulging in Magnum Auto!
As the high continues, introspective thoughts and motivation to do something dominate. After 2-3-hours, you'll soon fall into a state of pure relaxation that's easy on the mind and body.
Magnum Autoflower's Medical Potential
Magnum Auto seeds are ideal for medical marijuana patients who wish to jump-start their day.
Overall, Magnum Auto's effects are geared toward medical marijuana patients who need to boost their minds, bodies, and spirits. In other words, patients who experience depression, anxiety, and pain are prime candidates for Magnum Auto's medical effects.
If you're a medical marijuana patient in the United States, Canada, or beyond — Magnum Auto seeds are easy to grow and provide enough bud to last for months.
Adverse Effects of Magnum Autoflower Weed
Magnum Auto is known to produce adverse effects if you consume too much.
Below, we've listed a variety of adverse effects that may occur when overindulging:
Cottonmouth
Paranoia
Anxiety
Blackout
Remember, it's your responsibility to know your limit. If you don't know your limit — consume small amounts of Magnum Auto and allow the effects to take place. After the effects have waned, you can decide to consume more or less.
When consuming weed, such as Magnum Auto, the golden rule is to start slow and build over time.
The Benefits of Growing Magnum Auto Seeds
Pros
Top-shelf bag appeal
Large yield
High potency
Long-lasting effects
Autoflowering seeds
Medical-grade effects
Short stature
Easy to grow
Cons
Maybe too potent for beginners
Watch: Magnum Autoflower Strain Grow and Harvest
The Best Magnum Autoflower Seeds in 2023:
• 20-24% THC
• Harvest: <8 Weeks
• Yield: 400-500g/㎡
• Shipping Worldwide
• Including Free Seeds
• Credit Cards & Bitcoin Accepted
Prices
• £5.4 Per Seed
• Bulk orders get discounted rate
• 20% THC
• Harvest: 8 Weeks
• Yield: 400g/㎡
• Shipping Worldwide
• Germination Guarantee
• Credit Cards & Bitcoin Accepted
Prices
• 5 Seeds – $65
• 10 Seeds – $120
• 25 Seeds – $240
---
Main Category Page:
Marijuana Seed Index
– A curated index of the world's best cannabis seed strains. Each review contains vital information, such as cultivation tips, strain profiles, and where to buy the best cannabis seeds.