Sour Tsunami Seeds
An informative review of the Sour Tsunami strain. Discover Sour Tsunami's therapeutic effects, cannabinoid content, grow tips, and where to find Sour Tsunami seeds for sale.
As cannabis enters mainstream culture, it's apparent that a wide range of individuals is ready to take the plunge.
Individuals around the world are confident about marijuana's medicinal and recreational use-cases. However, the primary barrier to entry is cannabis's psychoactive component — THC.
Due to THC's ongoing stigma, CBD-dominant strains are de-facto genetics for those who prefer cannabis's therapeutic effects. If you don't want to experience a strong THC buzz, there's nothing better than CBD-dominant strains.
One of the best CBD strains is none other than Sour Tsunami. Sour Tsunam's CBD/THC ratio is perfect for cannabis enthusiasts and medical marijuana patients alike. If you're ready to transform your garden into a CBD factory, it's time to buy Sour Tsunami seeds.
Read along to learn everything about the Sour Tsunami strain, along with helpful grow tips and where to buy Sour Tsunami seeds.

Sour Tsunami Seeds – Strain ID: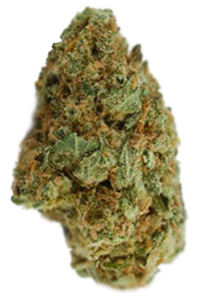 Type: Sativa-Dominant Hybrid
Cannabinoids: Up to 13% CBD, Up to 10% THC
Terpenes: Myrcene, Terpinolene, Pinene
Effects: Euphoria, Mood-Enhancing, Relaxing
Landrace Strain: Sour Diesel x (Ferrari x Double Diesel)
Grow Difficulty: Challenging
Harvest: 9 Weeks / 10 Weeks
Yield: Up to 450g/㎡ / >500g/plant
Height: Up to 6 feet/ >6 feet
(*Indoor / Outdoor)
The Best Sour Tsunami Feminized Seeds in 2023:
---
About Sour Tsunami Seeds
Background
If there's one name you must know — it's Ringo Lawrence.
Ringo Lawrence was an influential figure in the cannabis industry and pioneered CBD genetics. In 2010, Ringo created the Southern Humboldt Seed Collective. The idea behind the SoHum Seed Collective was to develop and introduce new CBD strains to patients in need.
Ringo's first, and possibly most famous, creation was Sour Tsunami. The journey of Sour Tsunami began with Sour Diesel and NYC Diesel. Every time Ringo crossed Sour Diesel and NYC Diesel, he crossed the resulting hybrid back to Sour Diesel.
The result of the multiple backcrosses was called Double Diesel. Ringo then crossed Double Diesel with a local cultivar — Ferrari. Once this hybrid was complete, Ringo backcrossed to Sour Diesel once again.
The result of Ringo's four-year journey was Sour Tsunami seeds. The results were just as he expected — sativa-dominant, vigorous, heavy producer, and high-quality effects. However, Ringo was surprised by the amount of CBD found in Sour Tsunami weed.
Ringo immediately realized he had something special. Ringo believed in the therapeutic potential of CBD, which is why he began to focus his efforts on CBD strains.
High-CBD strains were extremely niche at the time, but now, CBD strains are at the top of the food chain. Since the creation of Sour Tsunami, Ringo continued to develop cutting-edge CBD genetics until he passed away in 2014.
To this day, Sour Tsunami is a highly sought after CBD strain that offers a high concentration of CBD. If you're a medical marijuana cultivator or enthusiast, you'll find a bounty of beneficial traits in each bud of Sour Tsunami.
Growing Sour Tsunami Seeds
Before you learn how to grow Sour Tsunami seeds, there are a few essential aspects that you must understand.
First, there isn't a guarantee that your Sour Tsunami seeds will express the high CBD phenotype. According to Ringo, each Sour Tsunami seed has a 25% chance of producing an abundance of CBD. As long as you understand this, you won't be surprised by the results once you harvest Sour Tsunami weed.
Furthermore, you should send a sample of your Sour Tsunami weed to an analytics company to verify the CBD content. By doing so, you will understand if you have a medical-grade Sour Tsunami.
Grow Difficulty:
Sour Tsunami is challenging to grow.
The primary reason why Sour Tsunami is difficult to grow is because of its sheer number of phenotypes. As we mentioned earlier in this review, Sour Tsunami seeds contain a 25% chance of producing high amounts of CBD.
Due to this, you must take cuttings of each phenotype and subsequently flower them. Once you harvest Sour Tsunami weed, it's best to send a sample to an analytics company. Once complete, you will know which phenotype to keep — and which to dump.
Overall, Sour Tsunami requires an abundance of patience. If you find a CBD-dominant pheno, however, you won't regret the effort.
Optimal Growing Conditions and Climate:
Sour Tsunami hails from Humboldt County in California. The forested hills provide the perfect climate to cultivate cannabis. If you want to grow Sour Tsunami seeds, you must provide an environment with abundant light and Mediterranean qualities.
Sour Tsunami plants prefer a temperature range between 72-86°F. Furthermore, do not allow moisture levels to exceed 40%.
Sour Tsunami is an ideal candidate for indoor or outdoor grows. If you live in a Mediterranean climate, it's best to grow Sour Tsunami seeds outdoors. However, if bag appeal is the goal, you must grow Sour Tsunami in a greenhouse or indoors.
Flowering Time:
Sour Tsunami flowers in a surprisingly short timeframe — 9-weeks.
Although Sour Tsunami is sativa-dominant, you will find an abundance of flowers ready to harvest within 63-days. Remember, you must use a loupe to ensure the trichomes are ripe and ready for harvest.
If you grow Sour Tsunami seeds indoors, a 63-day flowering time is all but guaranteed. If you grow Sour Tsunami seeds outdoors, expect to harvest by the middle of September.
Yield:
Sour Tsunami produces waves of bud in no time.
Indoors, expect Sour Tsunami to unleash a maximum of 450-grams per meter squared. Outdoors, Sour Tsunami seeds can eventually produce 500-grams or more per plant.
Although these numbers may appear average, you must consider that Sour Tsunami carries the rare CBD trait. The vast majority of cannabis strains contain 1% or less of CBD, so it's challenging to find Sour Tsunami seeds for sale.
Height:
Sour Tsunami grows tall.
If you grow Sour Tsunami seeds indoors, make sure you utilize a height-reducing technique ready. If you grow Sour Tsunami seeds outdoors, you'll watch your garden transform into a grove of Sour Tsunami trees.
Overall, Sour Tsunami is capable of reaching 180cm and beyond.
Resistance to Pests and Mold:
Sour Tsunami was bred with resilience in mind and can withstand common pests and diseases.
However, you must maintain the optimal temperatures and humidity levels listed previously in this review. As long as you provide the best environmental conditions and maintain a well-kept garden — you'll have a successful Sour Tsunami harvest.
Strain Description and Properties
The Appearance of Sour Tsunami Weed:
Upon the first glance of Sour Tsunami weed, you'll notice the dense flowers are medium to large.
As you inspect the bud, you'll see a thin layer of trichomes and medium to dark-green hues across the calyx. The pistils are dark orange and spring forth at every possible opportunity. Overall, Sour Tsunami's bag appeal is average.
However, Sour Tsunami's best qualities are found within.
Dominant Cannabinoids Found in Sour Tsunami Seeds:
TThe dominant cannabinoid in Sour Tsunami weed is CBD — depending on the phenotype.
If you find a CBD-dominant pheno, your Sour Tsunami buds may test up to 13% CBD. Furthermore, Sour Tsunami weed may contain up to 10% THC.
Dominant Terpenes Found in Sour Tsunami Seeds:
As you inspect your Sour Tsunami stash, you'll encounter a swell of aromas reminiscent of dank pine, musky diesel, sweet fruit, and delicate herbs.
The flavor is similar to the scent, and each puff will coat your taste buds in sweet nectar, Pinesol, diesel fuel, and candied fruit.
The three dominant terpenes in Sour Tsunami seeds are:
Myrcene – The myrcene content in Sour Tsunami seeds produces sweet floral traits reminiscent of nectar.
Terpinolene – The terpinolene in Sour Tsunami seeds provides a unique citrus-like aroma and flavor. Overall, terpinolene produces the diesel-like aroma and flavor.
Pinene – The pinene in Sour Tsunami generates a pungent pine-like aroma and flavor reminiscent of Pinesol.
Effects of Sour Tsunami Weed:
If you want to unleash a tidal wave of relaxation and happiness, look no further than Sour Tsunami.
As you exhale the flavorful smoke of Sour Tsunami, a burst of euphoria and relaxation spreads across the body. As these effects develop, your mood and focus will drastically increase.
Due to the high concentration of CBD, the psychoactive effects of THC are blocked. Overall, Sour Tsunami relaxes the mind and body without a significant "high" effect.
Medical Properties of Sour Tsunami Seeds:
If there's one strain that medical marijuana patients can count on — it's Sour Tsunami.
Here's a list of medical issues that Sour Tsunami can assist with:
Depression
Anxiety
PTSD
Fatigue
Pain
Inflammation
If you're ready to leave behind the prescription medication and try a natural alternative, Sour Tsunami seed is a must-have.
Negative Effects of Sour Tsunami Weed:
The primary adverse effects of Sour Tsunami weed are red eyes and cottonmouth.
Aside from these two issues, Sour Tsunami weed is ideal for beginners and high-tolerance enthusiasts alike.
Pros/Cons of Growing Sour Tsunami Seeds
Pros
High Yielding CBD Strain
Significant CBD Concentration
Delicious Terpenes
Highly Medicinal Strain
Long-Lasting Effects
Cons
Average Bag Appeal
Difficult To Grow
25% Chance To Find CBD Phenotype
Challenging To Find Sour Tsunami Seeds
Watch: Sour Tsunami Strain Story
The Best Sour Tsunami Feminized Seeds in 2023:
---
Main Category Page:
Cannabis Strain Seed Reviews
– A curated index of the world's best cannabis seed strains. Each review contains vital information, such as cultivation tips, strain profiles, and where to buy the best cannabis seeds.