Coastal Mary Review 2023
Is the new Coastal Mary a legit seed bank? Our full review contains everything you need to know before ordering.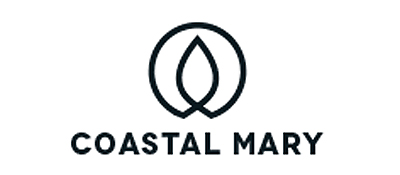 ---
If you've recently come across the relatively unknown new seed bank, Coastal Mary, you've likely wondered if placing an order with this seed bank is worthwhile. In our detailed Coastal Mary review, we cover everything you need to know before ordering from this up-and-coming Canadian seed bank.
Better Alternatives
Herbies Seeds [Read Review]:

*Best Alternative*


The Booming Spanish Online Retailer. Shipping Discreetly Worldwide. Bitcoin and Credit Cards accepted.

ILGM Seed Bank [Read Review]:

*Ships to USA Only*


A Reputable Dutch Brand. Shipping Discreetly to USA. Bitcoin and Credit Cards accepted.
History and Reputation
Coastal Mary is a brand-new seed bank, but it's already showing itself to be a legit source for quality cannabis seeds. Coastal Mary was founded by people with decades of experience in the cannabis seeds field and genuine love and appreciation for the plant. Coastal Mary is based in and operates out of Vancouver, British Columbia.
Still being completely new on the scene, Coastal Mary has yet to build up a dedicated following or attract too many online reviews. However, the handful of Coastal Mary reviews this seed bank has received in growers' forums and on its own website have all been positive, so far. Additionally, this seed bank also endeavors to give back to its community, donating all proceeds from sales of its own Stardog sativa blend to the Aide 4 Paws Pet Rescue organization, for instance. However, until Coastal Mary builds up a solid reputation, we do still recommend going with an established seed bank like ILGM or MSNL – unless you're feeling adventurous.
Coastal Mary Selection and Quality
For a brand new seed bank, Coastal Mary's selection is pretty great, with plenty of options for beginner and seasoned growers alike. Their seed catalog is filled with over 60 handpicked feminized, autoflower, and CBD strains hailing from several different global breeders, including Gorilla Gas Genetics, BlimBurn, Back Country Farms, Terpene Time Genetics, Natural Born Smokers, and their own flagship Coastal Mary strains.
Alongside Coastal Mary's take on classics like White Widow and Zskittles, its seed catalog is full of interesting and innovative strains like Terpene Time's Ringo's Last Supper, Back Country Farms' Cake Breath, and Coastal Mary's own Alien Gorilla Glue hybrid. Coastal Mary sells its seeds in packs of 3, 5, or 10. However, this seed bank has unfortunately had some trouble keeping many of these strains in stock.
Deals and Discounts
Coastal Mary only offers a few deals and discounts at this point in time, though their regular seed prices are on the lower end. A coupon code is available for a 10% discount for first-time buyers, and a "Special Offers" page displays whichever strains are currently on sale. Another way to save money with Coastal Mary is by ordering larger-quantity seed packs, as the per-seed price lowers, the larger quantity you buy. However, to save the most money, the discounts and promotions offered by larger, established seed banks give the most bang for your buck.

Shipping Information
Coastal Mary doesn't ship to every country in the world, but they do ship to quite a few: Canada, the US, UK, Ireland, Australia, New Zealand, and Japan. All orders are packed and shipped within 24 hours after they're placed. Seed orders tend to arrive pretty quickly – typically within a week in Canada, often longer to international destinations. Residents of Vancouver and Burnaby, British Columbia, can even opt to have their seed orders hand-delivered to their door. However, Coastal Mary's shipping charge is slightly higher than average for local orders, a flat $14.95 CAD (approximately $12 USD) regardless of seed quantity or shipping destination, but it's quite reasonable for orders outside of North America. Coastal Mary does not currently offer any kind of shipping guarantee.
Coastal Mary Customer Service
Coastal Mary is dedicated not just to selling great seeds, but also to helping both new and experienced buyers select the perfect strain, plan and troubleshoot their grow, or get their other cannabis questions answered. Strangely, Coastal Mary's customer service team doesn't give buyers the option to contact them with these inquires via telephone, but they are available via email or live chat on CoastalMary.com.
Germination Guarantee
Coastal Mary might be a new seed bank, but it is willing to stand behind the seeds it sells, backing them with a germination guarantee. If any seeds fail to germinate, Coastal Mary will provide replacements. In the event that the second batch is still problematic, a refund will be given via the original purchase payment method.
In order for this germination guarantee to apply, Coastal Mary's germination instructions must be carefully followed, and any problems must be reported within 90 days. This guarantee does not apply to giveaway and promo seeds. Refunds and returns are not issued for non-defective seeds.
Payment Methods
Coastal Mary offers several convenient options to pay for your cannabis seeds. Accepted payment methods are Visa, MasterCard, and PayPal, and Canadian buyers also have the option to pay via Interac E-transfer.

Website and Growing Methods
Coastalmary.com is a clean and attractive site. It's not cluttered and distractingly flashy like some other sites, and free of annoying popups. The site is easy to navigate, with a terrific filtered search bar tool readily available at the top of each page. The shopping cart, with a running total, is also always displayed at the top of the page. Another nice feature is the ability to view prices in either USD or CAD.
Coastal Mary's seed catalog makes it easy to browse and filter by price, brand, top-rated, best-selling, new strains, or by seed type. Each seed description page includes plenty of detailed strain-specific growing information, taste and effects profiles, and THC/CBD levels. Some strain pages give an even deeper look with embedded video reviews. Another excellent feature of this site (and one we don't see often) is a real-time display showing how many seeds are currently in stock.
Website Extras
Beyond its seed catalog, Coastal Mary's website includes a helpful germination guide and a blog filled with articles about growing and all sorts of interesting cannabis topics. Coastal Mary also publishes an email newsletter that serves up information about upcoming sales and new strains.
Coastal Mary Review: Conclusion
While Coastal Mary is still too new to the game to be one of our top recommended seed banks, we like what we've seen from them so far. Between a promising seed selection, quick shipping, and a promise to deliver superb customer service, Coastal Mary has hit the ground running. We will keep an eye on this seed bank, and If Coastal Mary can keep up its positive momentum as it grows, it very well could rise to the top of our list one day.

---
Main Category Page
:
Marijuana Seed Banks
– Top cannabis seed banks, comparisons & reviews of the best online weed seed shops in 2023. Focused information which will help you find what you're looking for.
Better Alternatives
Herbies Seeds [Read Review]:

*Best Alternative*


The Booming Spanish Online Retailer. Shipping Discreetly Worldwide. Bitcoin and Credit Cards accepted.

ILGM Seed Bank [Read Review]:

*Ships to USA Only*


A Reputable Dutch Brand. Shipping Discreetly to USA. Bitcoin and Credit Cards accepted.
Best Places to Buy Marijuana Seeds Online in 2023