Panama Red Seeds
An informative review of the legendary Panama Red strain. Learn about Panama Red's psychedelic effects, landrace background, grow tips, and where to find original Panama Red seeds.
We've all heard the stories of the 60s — free love, communes, and endless amounts of psychedelic ganja.
Even if you were a twinkle in your parents' eyes, you can still find landrace sativa strains popular during the hippie era. However, landrace sativas have become something of a myth now that hybrids rule the market.
If you want to experience the psychedelic rush that pure sativas provide, there's no better option than the Panama Red strain. Panama Red's legendary effects provided hippies of the past with boundless creativity, energy, and mind-bending euphoria.
If you're ready to resurrect one of the most revered sativas of all time — look no further than Panama Red.
Read this in-depth guide and learn everything about the Panama Red strain, such as growing tips, cannabinoid content, terpene profile, and where to find Panama Red seeds online.

Panama Red Seeds – Strain ID: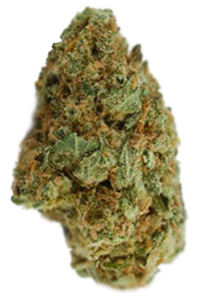 Type: Landrace Sativa
Cannabinoids: 10-16% THC
Terpenes: Myrcene, Limonene, Caryophyllene
Effects: Energetic, Uplifting, Creative
Landrace Strain: Landrace
Grow Difficulty: Difficult
Harvest: 10-13 Weeks / 13+ Weeks
Yield: >500g/㎡ / >600g/plant
Height: Up to 6.5 feet/ >6.5 feet
(*Indoor / Outdoor)
The Best Panama Red Feminized Seeds in 2023:
---
About Panama Red Seeds
Background
Landrace cannabis strains are incredibly exciting because they form the backbone of all marijuana cultivars. Before the cannabis industry, civilizations around the world indulged in indigenous marijuana strains for medical, spiritual, and recreational use.
However, once the cannabis market became a profitable enterprise, breeders began to create hybrids. Cannabis hybrids flowered faster, provided larger yields, and offered a myriad of additional benefits. As such, most landrace cannabis strains disappeared without a trace.
Panama Red, on the other hand, was preserved by the breeders at Reeferman Seeds. Reeferman Seeds prides itself on maintaining landrace strains so that new generations can indulge in pure cannabis. The breeders at Reeferman Seeds traveled to Panama to collect the legendary Panama Red seeds.
Once collected, the breeders chose the best male and female Panama Red plants to create a stable line. In this case, an updated Panama Red was born and released to the public.
Cannabis enthusiasts around the world hail Panama Red as one of the most exotic and potent sativas around. However, Panama Red seeds are limited in quantity, and it's a challenge to find the original Panama Red seeds.
Growing Panama Red Seeds
Before you germinate Panama Red seeds, there are a few aspects that you must understand.
Panama Red is a full-blown sativa, and it doesn't take prisoners if you make a mistake while growing or consuming. Due to this, you must read this Panama Red review to get a full understanding of what it takes to grow a successful Panama Red crop.
If you're ready to earn your bud — keep reading.
Grow Difficulty:
Panama Red is a difficult strain to grow.
If you are new to cannabis cultivation, you must understand that patience is vital. Panama Red is a challenging strain to grow, even for professionals. As such, don't expect to grow the Panama Red strain unscathed.
If you're determined and ready for a challenge, the treasure of Panama Red awaits.
Optimal Growing Conditions and Climate:
Panama Red hails from the tropical maritime climate of Panama. Overall, Panama Red enjoys long sunny days, humidity, and warmth. The optimal conditions are between 75-90°F and relative humidity of 40-55%.
We understand, most of you do not live in a tropical climate. Luckily, Panama Red excels in regions that provide a Mediterranean climate.
Panama Red excels in both indoor and outdoor environments. However, due to the long flowering time, it may be best to cultivate Panama Red outdoors.
Flowering Time:
If you've never cultivated a pure sativa — hold on tight.
Panama Red flowers in 10-13-weeks. The long flowering time deters many would-be cultivators; however, a little patience goes a long way.
If you grow Panama Red seeds indoors, the optimal conditions may reduce the flowering time to 10-weeks. If you grow Panama Red seeds outdoors, the final harvest date may occur by early November.
As Panama Red flowers, you'll quickly understand why it's called Panama Red. As the pistils emerge, so does the reddish-pink hue that will turn your garden into a fireworks display.
Remember, Panama Red should not be cultivated outdoors if you live in a Northern latitude region.
Yield:
The yield of Panama Red is generous and well worth your time.
Outdoors, Panama Red seedsmay produce upwards of 500-grams per meter squared. If you grow Panama Red seeds outdoors, you may yield above 600-grams per plant.
The yield isn't worth writing home about, and you will eat your words once you experience the ultra-potent effects of Panama Red weed.
Height:
The overall height is another reason why you should consider Panama Red for your outdoor garden.
Panama Red is capable of 200cm and above. Unless you grow in a warehouse, Panama Red plants will raise the roof once they get moving.
If you grow Panama Red seed outdoors, expect to look up — a lot. If you grow Panama Red seeds indoors, you must utilize one of the three methods to maintain an even canopy:
Low-Stress Training
Screen of Green
Super Cropping
Resistance to Pests and Mold:
Panama Red is moderately resistant to pests and diseases.
Even though Panama Red can weather tropical bugs and diseases — it's not resilient against foreign pests, mold, and fungi.
You must follow these tips to ensure your Panama Red crop makes it to the harvest date:
Always clear debris in the garden
Never introduce foreign materials, such as clones, to the garden
Apply organic Neem oil during the vegetative phase to deter pests and disease
Always wear clean clothes in the garden
Inspect your plants daily for outbreaks
Strain Description and Properties
The Appearance of Panama Red Weed:
You'll understand that Panama Red weed is raw and unhybridized as you gaze at its wild appearance.
The flowers are semi-dense and large. The most notable characteristic of Panama Red weed is the red pistils that cover the entire bud. Furthermore, trichomes cover the whole surface of Panama Red weed. Lastly, the deep green calyx is difficult to see under the crush of reddish pistils.
Overall, Panama Red bud is unlike the vast majority of weed available today. Remember, the appearance of Panama Red is the culmination of millions of years of evolution.
Dominant Cannabinoids Found in Panama Red Seeds:
The primary cannabinoid in Panama Red weed is THC.
Overall, Panama Red offers between 10-16% of THC content. Although this may seem low, believe us — it's not. It's uncommon that we present a disclaimer in our reviews, but Panama Red deserves one. Do not take Panama Red lightly — it's incredibly potent and will shock your senses if you underestimate it.
Dominant Terpenes Found in Panama Red Seeds:
The terpene profile of Panama Red is the calm before the storm.
As you unlock a jar of Panama Red weed, the aroma of peat moss, lemon-fuel, and earthy tones fill the air. Once you indulge, the flavor of tart lemons, grapefruit, herbs, and spicy ginger swirl throughout the palate.
The three primary terpenes in Panama Red seeds are:
Myrcene – The myrcene in Panama Red seeds produces an abundance of sweetness reminiscent of grapefruit, herbs, and floral notes.
Limonene – The limonene in Panama Red seeds provides an overwhelming aroma and flavor of fermenting lemons and ginger.
Caryophyllene – The caryophyllene generates spicy notes throughout the aroma and flavor. Overall, the caryophyllene gives Panama Red weed an earthy kick.
Effects of Panama Red Weed:
The pleasant terpene profile of Panama Red lures cannabis enthusiasts to overindulge.
As the smoke clears, an immediate sensation of clarity enters the mind. Simultaneously, you'll experience a wave of energy that continues to build for hours on end. As your spirit soars above the clouds, creative and psychedelic thoughts take hold.
As the effects diminish, Panama Red will lull your body into a deep state of relaxation. Overall, Panama Red weed provides potent cerebral effects that can produce psychedelic visuals.
If you're new to cannabis, you must start slow with Panama Red weed.
Medical Properties of Panama Red Seeds:
Panama Red weed offers medical marijuana patients with a wide range of benefits. Here's a list of mental and physical issues that Panama Red weed can assist with:
Depression
Chronic Pain
Stress
Fatigue
Many medical marijuana patients seek Panama Red seeds because it offers an abundance of uplifting euphoria and pain relief. If you're a medical marijuana patient that needs a jolt of energy, look no further than Panama Red seeds.
Negative Effects of Panama Red Weed:
The primary adverse effect of Panama Red weed is paranoia and anxiety. If you overindulge in Panama Red — get ready for a wild ride. Panama Red weed is extremely psychoactive and should be avoided if you suffer from anxiety.
Lastly, Panama Red weed may produce bloodshot eyes and cottonmouth.
Pros/Cons of Growing Panama Red Seeds
Pros
Psychedelic Effects
Landrace Sativa
Abundant Yield
Intense Potency
Delicious Terpenes
Cons
Long Flowering Time
Grows Tall
Difficult To Grow
Challenging to Find Original Panama Red Seeds
Watch: Panama Red Strain Grow
The Best Panama Red Feminized Seeds in 2023:
---
Main Category Page:
Cannabis Strain Seed Reviews
– A curated index of the world's best cannabis seed strains. Each review contains vital information, such as cultivation tips, strain profiles, and where to buy the best cannabis seeds.