Marijuana Lawyers in California – And Who Should Hire Them
Whether you're starting a business or in legal trouble, here's how to find the best California cannabis attorney for your case.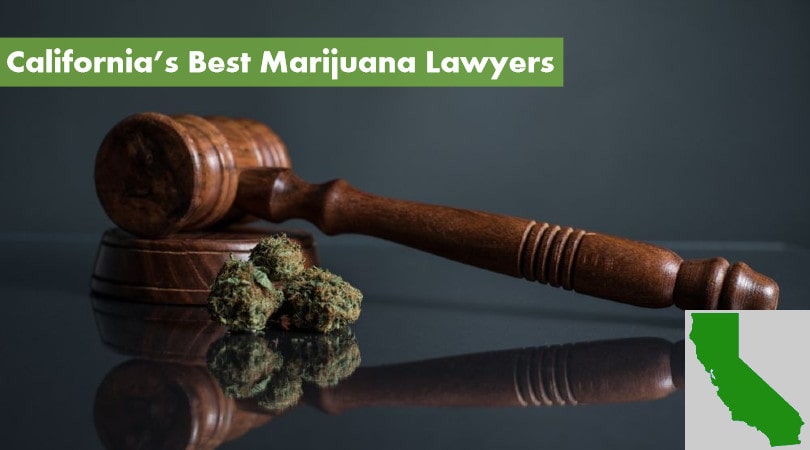 Since California legalized recreational marijuana in 2016, the number of users and of cannabis-related businesses has risen – increasing the need for cannabis-savvy lawyers. While marijuana use, sale, and cultivation are legal in California (though still illegal at the federal level), regulations surrounding cannabis businesses are continually being updated and can vary considerably at the county or city level. When it comes to personal cannabis use and cultivation, many of the current laws leave room for interpretation, making a lawyer's help invaluable if you find yourself facing a charge.
What services do cannabis attorneys offer?
Not all attorneys practicing cannabis law are created equal. Some attorneys are experts on the business side of cannabis, while others specialize in helping their clients avoid criminal charges. Many firms do offer legal services in both areas, often in addition to other services not necessarily linked to cannabis.
Legal services for cannabis businesses
It's wise for anyone starting a business to seek legal counsel, and this is especially true for entrepreneurs in California's brand-new legal cannabis industry. A good cannabis industry attorney will be able to walk you through the entire licensing process, at the state and local levels, ensuring compliance with zoning, taxation, and environmental laws.
If you own a cannabis business, it's a good idea to schedule regular legal check-ups. Local ordinances and other regulations that could make a big impact on your business are always subject to change. A high-quality California marijuana attorney will be aware of all of these changes as soon as they're proposed and can help you work around them.
Cannabis-related criminal charges
Growing and using marijuana (recreationally and medicinally) is legal in California, but it's still possible to end up in legal hot water for it. Gray areas fill many of California's cannabis laws and attorneys can often get their client's charges reduced – or dismissed altogether – for infractions ranging from DUI to growing "excessive" crops of medical weed. If you've had weed or cannabis plants wrongfully seized, a good medical marijuana lawyer may be able to get them returned to you.
Some attorneys for cannabis law in California also offer expungement services. Anyone charged in the past with a cannabis-related offense for something that is now legal (or has been downgraded in severity – from a misdemeanor to minor infraction, for example), you can appeal to have the charge changed or removed from your record. This is helpful when applying for jobs or housing, and can be particularly important if you end up in legal trouble in the future, as prior convictions can lead to stiffer penalties.
Who should hire a cannabis lawyer in California?
California's marijuana laws and regulations are constantly being updated, and a good cannabis law attorney will be familiar with the latest changes. They will also know the angles from which to approach certain charges, based on what's won cases in the past. Here's who may benefit the most from a California cannabis lawyer's services:
Business owners and their landlords
If you operate a business in the legal cannabis field (including but not limited to retail, distribution, cultivation, manufacture, and testing) seeking out experienced legal counsel is a must. It's also wise to do so if you own a property that will be home to a cannabis-related business. From taxes to local regulations, legal considerations for the cannabis industry are abundant. The last thing you want is to put your business at risk by missing something crucial.
Persons charged with cannabis-related crimes
If you're facing criminal cannabis charges, a good criminal defense marijuana lawyer can help you get out of trouble as painlessly as possible. Many of California's cannabis laws have consistency flaws, allowing law enforcement officials the leeway to determine whether to change an individual with a crime in any given situation. However, these inconsistencies also make it harder to prove a defendant is guilty of a crime in a court of law.
California's marijuana-specific DUI (driving under the influence) laws are a prime example. There is no defined "legal limit" of THC for drivers. And no testing methods capable of clearly and reliably assessing a driver's level of impairment currently exist. The best attorneys for marijuana law can often get these types of charges dropped. Of course, if you have broken a well-defined cannabis law, it's in your best interest to hire a lawyer to help you avoid serious penalties.
Common charges to hire a cannabis lawyer for in California
Driving under the influence
Traveling in a vehicle with an open container
Illegal sale
Use or possession in a place where marijuana is forbidden, including school zones and federally owned spaces.
Possession of over 1 ounce of flower or 8 grams of concentrate
Providing marijuana to minors
Transporting marijuana over state lines (even in or out of states where cannabis is legal)
Cultivation of crops larger than 6 plants
Violation of environmental laws
Expungement of pre-legalization criminal charges
If you have pre-legalization cannabis-related charges on your record, you can appeal for a resentencing under California's Proposition 64. It's wise to go through this process with the help of a cannabis attorney. You may be able to have the recorded charge reduced or dropped altogether.
Medical marijuana patients and their primary caregivers
California's Proposition 215, passed in 1996, allows medical marijuana patients to grow as many plants and possess as much weed as they need for their own personal medicinal use. Designated "primary caregivers" are also allowed to grow and supply weed to one or more medical marijuana patients in their care. However, with no defined limit, the police do sometimes indict those in possession of larger crops. In some California cities, it is illegal to cultivate any quantity of marijuana, even for medicinal purposes. If you plan to grow your own medical marijuana, it's wise to consult a California medical marijuana attorney on how best to protect yourself.
What should you look for in a cannabis lawyer?
Any time you are working with a lawyer, you'll want to be sure your communication styles mesh well and that you feel a sense of trust and rapport. Always bring your most important questions and concerns to your initial consultation to get a feel for the firm's ability to handle your specific case. Don't be afraid to consult with more than one legal firm before making your final decision.
Cannabis business law
It's always wise to hire a business attorney who specializes in your field, and this is especially true in the new and trendy cannabis industry, where many law firms have tacked "cannabis law" onto their list of services without actually having much expertise. You need an attorney who knows the ins and outs of the cannabis field, from the state level down to individual city ordinances. It's a major plus if your cannabis law attorney has built strong relationships with local regulators.
Cannabis criminal law
For criminal cannabis cases, your best bet will typically be lawyers with law enforcement backgrounds, specifically including marijuana-related crimes. You'll also want to see that your attorney has a solid track record of getting their clients' charges dismissed or reduced.
Should you only hire a cannabis attorney from your own city?
Whether your attorney should be based in your city varies from case to case. Some cities and counties have nuanced cannabis laws and regulations that vary considerably from the rest of the state. Some of the top California cannabis law firms are knowledgable about and do service multiple areas. Always ask about a particular firm's familiarity with the rules and regulations in your specific city or county.
The best marijuana lawyers in California
The quality of the attorney you hire can have a huge impact on your future. Make sure you are working with the best possible California cannabis attorney for your particular case. Here's our list of the best cannabis-specific law firms in California.
Los Angeles Cannabis Attorneys
Serving Southern California and based in Beverly Hills, Bruce Margolin is one of California's top-ranked cannabis criminal defense lawyers. Dedicated to marijuana criminal defense since 1967, Margolin has defended many high-profile criminal cannabis cases and is also well-versed in the world of cannabis licensing and business regulation. He currently serves as the leader of the Los Angeles branch of NORML (National Organization for the Reform of Marijuana Laws).

---
Located in Beverly Hills but also servicing San Francisco and the Central Coast, Allison Margolin and J.Raza Lawrence are experts in the field of commercial cannabis. Margolin also has an impressive criminal defense track record and reputation for getting cases dismissed and recovering seized marijuana plants. With a passion for drug reform, Margolin began her legal career representing terminally ill patients facing criminal charges for marijuana use.

---
Stanton-based attorneys Craig and Marc Wasserman have taken their passion for cannabis and turned it into the cornerstone of their law practice. Pot Brothers at Law is best known for its excellent marijuana criminal defense track record and the simple yet effective trademark advice they offer anyone facing potential marijuana charges. The Wasserman brothers also offer consulting and Marijuana legal services for cannabis businesses.

---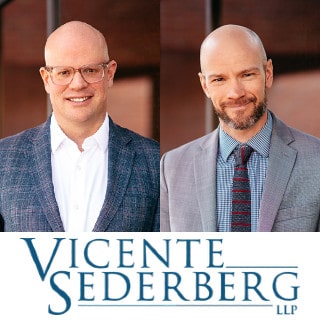 A trailblazing firm completely dedicated to cannabis business law, Vicente Sederberg LLP uses its considerable expertise to advance and shape industry policy as they guide their clients through this still-developing field. Their Los Angeles office is headed by Cassia Furman and founding partner Josh Kappel. In 2019, Luke Stanton and Jeffrey D. Welsh, founding partners of the esteemed marijuana specialty firm Frontera Law Group also joined Vicente Sederberg's Los Angeles team.

---
San Diego Cannabis Attorneys
San Diego-based Michael Cindrich is one of the top cannabis attorneys in California. Cindrich has won an impressive number of felony marijuana cases and had many others quickly dismissed, and wrongfully seized property returned to his clients. He's also highly experienced in cannabis business law. A longtime marijuana use advocate, Cindrich is part of several impactful cannabis reform organizations, including NORML and San Diego's Medical Marijuana Task Force.

---
San Francisco Cannabis Attorneys
A specialist in all areas of cannabis business law, San Francisco-based Shay Aaron Gilmore is also actively involved in legislative and regulatory efforts at the local, state, national, and international levels. In addition to his leadership of the Cannabis Law sections of San Francisco and Alameda County's Bar Associations, Gilmore has served on the International Cannabis Bar Association's Board of Directors and received awards from the State Bar of California.

---
Omar Figueroa and his Sebastopol-based team are dedicated to serving businesses in California's cannabis industry. A true expert in the field, with over 20 years of experience, Mr. Figueroa has also authored several historic reference books documenting cannabis's legal evolution in California. He currently serves as a Director of numerous influential organizations, including the National Cannabis Industry Association and the International Cannabis Bar Association.