Marijuana Lawyers in Colorado – And Who Should Hire Them
Whether you're a business owner or in legal trouble, here's how to find the best Colorado cannabis attorney for your case.
Since Colorado's Amendment 64 passed in 2012, legalizing recreational marijuana, the state has seen an increase in users as well as new businesses in the industry – increasing the need for cannabis-savvy lawyers. Marijuana use, sale, and cultivation are legal under Colorado state law (though still illegal at the federal level), but the rules for businesses as well as individual users can vary considerably at the county or city level. A Colorado cannabis law attorney can be an invaluable resource to ensure your business is in compliance with current regulations – or to keep you out of trouble if you find yourself facing a charge.
What services do cannabis attorneys offer?
The types of services attorneys for cannabis law offer their clients can vary considerably from firm to firm. Many attorneys specialize in either the area of criminal defense or business law. Though many Colorado cannabis law firms do offer legal services in both areas, often in addition to other services not necessarily linked to cannabis.
Legal services for cannabis business
It's always a good idea to seek legal counsel if you're starting a business, and this is especially true in Colorado's still-new legal cannabis industry. A good cannabis industry attorney can help you navigate the licensing process, ensuring compliance with zoning, taxation, and environmental laws – at the state and local levels.
Since local ordinances and other regulations are always subject to change, it's wise to schedule regular legal check-ups if you own a cannabis business. A high-quality Colorado marijuana attorney will be aware of changes that impact your business as soon as they're proposed and can help you work around them.
Cannabis-related criminal charges
Growing and using marijuana (recreationally and medicinally) is legal in Colorado, but with many rules and restrictions. It's still possible to find yourself facing fines or jail time for a range of marijuana-related infractions including public consumption, driving under the influence, or growing too many plants. If you've had property (other than marijuana plants or products) wrongfully seized in relation to a cannabis charge, a good marijuana attorney may be able to get it returned to you.
Some attorneys for cannabis law in Colorado also offer expungement services. Once a required waiting period has passed (determined by the severity of the charge), you can apply to have cannabis-related charges sealed so they no longer show up on your record. This can make a positive difference when applying for jobs or housing. However, if you are convicted of another crime in the future, any expunged charges will be unsealed.
Who should hire a cannabis lawyer in Colorado?
Marijuana laws and regulations at the state and local levels are constantly being updated in Colorado. A good cannabis law attorney will be familiar with the latest changes and will know the best angles from which to approach your charges or business venture. Here's who may benefit the most from a Colorado cannabis lawyer's services:
Business owners and their landlords
If you operate a business in the legal cannabis field (including but not limited to retail, distribution, cultivation, manufacture, and testing) seeking out experienced legal counsel is a must. From taxes to zoning and other local regulations, legal considerations for the cannabis industry are abundant. The last thing you want is to put your business at risk by missing something crucial. It's also very important to seek the advice of a cannabis law attorney to ensure your protection if you own a property that will be home to a cannabis-related business.
Persons charged with cannabis-related crimes
If you're facing criminal charges, a good criminal defense marijuana lawyer can help you get out of trouble as painlessly as possible. Most of Colorado's marijuana laws are straightforward regarding how much you can grow or possess and where you are permitted to use it. Whether you have broken a defined cannabis law or have been accused of doing so, it's in your best interest to hire a lawyer to help you avoid serious penalties.
Marijuana-specific DUI (driving under the influence) and DWAI (driving while ability impaired) charges are sometimes a bit more of a gray area. Colorado's defined "legal limit" of THC in your bloodstream is 5 or more nanograms per milliliter, and law enforcement officers may administer a blood test if they have reason to believe you are driving while stoned. However, the best attorneys for marijuana law can help you contest these charges, as the blood test alone may not be enough evidence to prove you were too stoned to safely drive.
Common charges to hire a cannabis lawyer for in Colorado:
Driving under the influence/driving while impaired
Traveling in a vehicle with an open container
Unlicensed sale, distribution, or delivery of marijuana
Openly carrying or using any form of marijuana on federal land or in any public place
Possession of over 1 ounce of flower, hash, or concentrate
Providing marijuana to minors
Skiing under the influence
Transporting marijuana over state lines (even in or out of states where cannabis is legal)
Cultivation of a personal crop larger than 6 plants (or more than 12 plants in one household)
Expungement of cannabis criminal charges
If you have a past cannabis-related charge on your record but have otherwise stayed out of legal trouble, you can petition the court to seal your record. This will prevent future employers, landlords, and others from knowing you were ever charged with the offense.
Medical marijuana patients and their caregivers
It is legal to grow and possess medical marijuana in Colorado, but it's very important to adhere to the strict guidelines in place, or you may find yourself in hot water. It's advisable to consult a lawyer to ensure you are protected if you or someone in your care is approved to use medical marijuana. There are some circumstances where even medical marijuana use is considered a crime, such as in public spaces or while on probation (in some jurisdictions).
What should you look for in a cannabis lawyer?
Any time you are working with a lawyer, you'll want to be sure your communication styles mesh well and that you feel a sense of trust and rapport. Always bring your most important questions and concerns to your initial consultation to get a feel for the firm's ability to handle your specific case. Don't be afraid to consult with more than one legal firm before making your final decision.
Cannabis business law
It's always wise to hire an attorney who specializes in your field of business, and this is especially true in the cannabis industry. Many law firms have wanted to get into this new and trendy field and tacked "cannabis law" onto their list of services without actually having much expertise. If you own a cannabis business, you need an attorney who knows the ins and outs of the field, from the state level down to individual city ordinances. It's also a major plus if your cannabis law attorney has built strong relationships with local regulators.
Cannabis criminal law
For criminal cannabis cases, your best bet will typically be lawyers with law enforcement backgrounds, specifically including marijuana-related crimes. You'll also want to see that your attorney has a solid track record of getting their clients' charges dismissed or reduced.
Should you only hire a cannabis lawyer from your own city?
Whether it's important or not to hire an attorney from your own city varies from case to case. Some cities and counties have nuanced cannabis laws and regulations that vary from those in the rest of the state. Some of the top Colorado cannabis law firms are knowledgeable about and do service multiple areas. Always ask about a particular firm's familiarity with the rules and regulations in your specific city or county.
The best marijuana lawyers in Colorado
The quality of the attorney you hire can have a huge impact on your future. Make sure you are working with the best possible Colorado cannabis attorney for your particular case. Here's our list of the best cannabis-specific law firms in Colorado.
Denver Cannabis Attorneys
True experts in the field of cannabis business law, founding attorneys Sean T. McAllister and Daniel J. Garfield have represented high-profile clients from all corners of Colorado's legal cannabis industry. This Denver-based firm is solely focused on representing clients in the cannabis industry as it helps them navigate every aspect of founding, running, or partnering with cannabis-related businesses, as well as offering commercial litigation and defense services.

---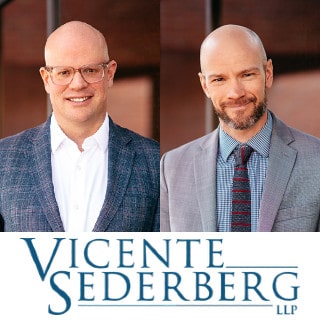 Dedicated entirely to serving the legal cannabis industry, founding partners Brian Vicente and Christian Sederberg were actively involved in the passing of some of Colorado's most groundbreaking legislation, and continue working to shape industry policy today. Their Denver-based team, including partners Charles Alovisetti (Corporate Practice Group chair) and Shawn Hauser (Hemp and Cannabinoids Department chair), uses their significant expertise to assist clients with every aspect of cannabis business law.

---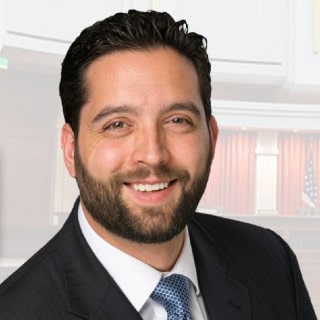 Recognized as one of the nation's top DUI defense attorneys, Nicolas M. Geman has an impressive track record of getting his clients' marijuana DUI and DWAI charges dismissed. Mr. Geman is a member of the National College for DUI Defense and the American Association of Premier DUI Attorneys. With offices in Denver, Boulder, and Centennial, Mr. Geman also defends drug possession, distribution, and conspiracy cases.

---
Denver attorney Lauren C. Davis has dedicated her practice to serving clients in Colorado's legal cannabis and hemp industry. In addition to her expertise in all areas of cannabis business law, Ms. Davis has a history of involvement in historical marijuana litigation, including service to the Amendment 64 Task Force. She currently serves on Colorado NORML's executive board.

---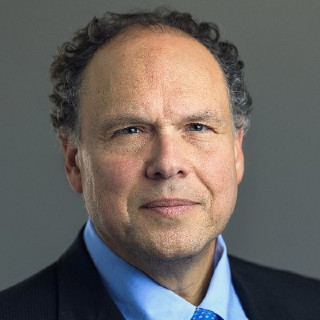 Criminal defense specialist H. Michael Steinberg draws on over 30 years of Colorado courtroom experience – including 13 years on the prosecution side as a Senior Deputy District Attorney – to help adults and juveniles facing charges for a wide range of crimes, including the unlawful cultivation, distribution, or possession of marijuana, and DUI-D/DWAI. His Greenwood Village-based firm serves the entire Denver area and the Front Range.

---
Buscher Law services the legal needs of hemp, cannabis, and ancillary businesses. Founder Alex Buscher, Esq. has a deep understanding of nationwide cannabis regulation and played an influential role in the crafting of hemp legislation at the state and national levels. Buscher Law advises cannabis clients in business formation and licensing, contracts and leases, FDA, MED, and legal compliance, labeling, securities and financing, and patient advocacy. Buscher Law is based in Denver but operates remotely throughout Colorado.

---
Colorado Springs Cannabis Attorneys
Clifton Black is one of Colorado's top criminal defense lawyers, with special expertise in cannabis law. Based in Colorado Springs, the Law Offices of Clifton Black handles all types of criminal marijuana cases as well as record sealing. Clifton Black is also an expert in cannabis business law, helping clients with business formation and representing them on compliance issues.