The Complete Guide to Cannabis Tourism in Portland
Here's everything you need to know to plan your marijuana vacation in Portland!
Portland, Oregon, is known for its gorgeous scenery and has a reputation as a haven for artists, hippies, and ultra-liberal "hipster" types. The city has also been a haven for marijuana fans since Oregon decriminalized possession back in 1973 (the first U.S. state to do so).
Now, recreational weed use is completely legal in Portland by any adult age 21 and over. Use is restricted to homes and other private spaces, though. Smoking or taking edibles in public view is illegal and the fine for doing so can run up to $1000. Any cannabis purchased in Oregon needs to be consumed while you're still in the state. Cannabis can't be legally carried over state lines, even if you are entering another state where it is legal.
Driving or biking under the influence is not allowed, but in addition to ample taxi and ride-sharing services, Portland also has a light rail system so you can easily (and safely!) see all of the amazing fun this unique city has to offer. Here's our guide to the best ways to enjoy a 420 vacation in Portland!
Getting Started: The Best Places to Buy Weed in Portland
Cannabis Dispensaries in Portland:
With the immense popularity of recreational cannabis in Oregon, there is a large array of weed shopping options here, and most of them are concentrated in or near the city of Portland. Here are our favorite places to pick up high-quality recreational weed in Portland.
#1 Farma
Farma is a beautiful and highly esteemed recreational dispensary located in East Portland. Farma is dedicated to providing the best customer service and the highest-quality cannabis flower, edibles, cartridges, topicals, accessories, and more! In addition to carrying all of the top-shelf local and organic brands, Farma always keeps at least one $6 or lower gram in stock for those shoppers on a budget – and it's still really good stuff! You can preview their extensive menu online before you go. Farma is open 7 days a week (10 am – 10 pm Monday-Saturday and 11 am – 7 pm on Sundays). Farma is also a featured stop on High 5 Tours's CannaPDX Tour.
#2 Electric Lettuce
Electric Lettuce is a fun and funky recreational cannabis dispensary with locations all around Portland (Cedar Hills, Lloyd District, Overlook, and Alberta) and in neighboring Oregon City, Eugene, Hillsboro, Beaverton, and Clackamas. The hours do vary slightly by location. You'll know you've arrived by their trademark colorful design graffitied on the exterior walls, and the fun late-1960s memorabilia and music creating the interior atmosphere. Whether you favor smoking weed or savoring delicious edibles, there's something for everyone at Electric Lettuce. You can even join their rewards program for extra specials and discounts on future purchases. The Lloyd District Electric Lettuce location is also the starting point for High 5 Tours's Multnomah Falls Adventure.
Cannabis delivery service
If you'd rather have your marijuana come to you than go shopping for it, we have good news! Weed delivery is legal and available in Portland!
#3 Kush Cart
Kush Cart delivers an impressive selection of everything from flower, edibles, and extracts, to accessories, topicals, and more. There is no extra delivery fee, though there is an order minimum of $30-40. Kush Cart offers same-day delivery within 1-3 hours, or you can pre-order if you like to plan ahead. Kush Cart will deliver to any residential address within the Portland city limits, and delivery hours are 12 pm to 9 pm daily (last call for same-day orders is 7:45 pm). You will need your ID and payment on hand when your delivery arrives. If you need help figuring out what to buy, or need to exchange an item, Kush Cart's excellent customer service team is always accessible to make sure you're happy with your purchase.
420-friendly places to stay in Portland
Once you have your cannabis in hand, settle into one of Portland's best weed-friendly hotels to enjoy it. Whether you prefer a cozy house full of new stoner friends or the privacy of a classy hotel room, you can find it here in Portland.
Cannabis-friendly hotels in Portland:
#4 Delta-9 House
At Delta-9 House, smoking cannabis isn't just allowed, it's encouraged! This beautiful two-story home in southeast Portland (built in 2014) has been turned into a cozy haven for cannabis enthusiasts! Delta-9 House is located just a short walk away from two recreational cannabis shops, as well as restaurants, coffee shops, and the local bus line, so you'll have everything you need close by!
In addition to the spacious common areas and private backyard (with a covered patio and cannabis garden) where you can connect with your fellow cannabis-loving housemates, you'll have your own secure, private room upstairs with a queen bed, optional additional air mattress, storage space, and fully-equipped TV. Delta-9 House even features a dab station and all the smoking paraphernalia you might need. Additional amenities include satellite radio, high-speed wifi, coffee, tea, and cocoa, a private business office, laundry, a weight bench with dumbbells, and even a cozy fireplace. All guests at Delta-9 House do need to be 21 or older, and pets are welcome, as long as they stay crated when alone in your room, and supervised when you're home.
#5 Jupiter
Jupiter's two cannabis-friendly East Portland boutique hotels (The Jupiter and Jupiter NEXT), are comfortable, welcoming, and incredibly stylish. The two properties are a short walk from each other, and together they offer a lot of fun hangout options. There's an art gallery that's open 24/7, a hip new restaurant with experimental cocktails and CBD-infused coffee beverages, and the famous Doug Fir Lounge right next door for live music and sitting outside around the fire.
Bike rentals are available for local adventures, and downtown Portland is just a short ride away. The pickup/dropoff location for High 5 Tours's CannaPDX Tour is right outside as well. The Jupiter even includes a "420 Package" you can add on to your room. You'll get coupons for local dispensaries and accessory gift pack that includes "everything but the weed." Please note that smoking marijuana (or anything else) is legally not allowed in the hotel rooms and will incur a hefty cleaning fee, so plan accordingly!
Adventures and activities
There's so much to see and do in Portland! Here's our list of favorites for a stoned day in this beautiful city.
Cannabis tours
Most cities have tours that take you around to see the most popular pubs or haunted places, but in a city that embraces weed as much as Portland does, a cannabis tour is the way to go!
#6 High 5 Tours
Whether you'd like to tour a cannabis farm, see some of Oregon's natural beauty, or simply enjoy sampling the different dispensaries and munchies that Portland has to offer, High 5 Tours's smoke-friendly Yellow Pot Bus can bring you there!  The 3-hour CannaPDX Tour (every Wednesday, Friday, and Saturday, embarking at 4:20 pm), takes you to a couple of dispensaries, a local brewery, and a food cart pod. Your journey ends with a scenic ride over two of Portland's most impressive bridges.
The Multnomah Falls Adventure is a 4-hour trip (every Friday starting at 11 am) that takes you up to Oregon's tallest waterfall and a gorgeous lookout point above it. Dispensaries and food are on this adventure's agenda, too. If you've always wanted to see a cannabis grow operation in action, the Green Choice Farms Grow Tour is for you! This 4-hour Saturday tour gives you a behind-the-scenes look at and indoor and outdoor grow operation with expert growers on hand to answer your questions. Plus, there are cute animals on the farm, and food and dispensary stops, too! High 5 Tours range from $79-$99 per person, and they are open to anyone 21 and up who loves cannabis – and exploring!
#7 The Potlandia Experience
The Potlandia Experience is a fun and friendly cannabis tour in Portland, with a laid-back rock-and-roll theme. Their funky, purple 12-person tour bus will show you all the must-see sights of Portland, with stops at microbreweries for locally crafted beer, food carts (for the inevitable munchies), iconic landmarks, and, of course, some of the best dispensaries in town. Plus, you'll have a tour guide along for the ride, giving you an entertaining and interesting peek into Portland's 420 culture.
As you explore the places and flavors that give Portland its character, you'll be able to make friends with other like-minded Portland travelers. The Potlandia Experience is a 4-hour tour that runs $75 per person and embarks every Friday, Saturday, and Sunday at noon. You can rent out the bus for your own private parties and events, as well. All riders must be 21 or over on this tour.
Cannabis lounges
Portland is home to a few cannabis lounges, private 21+ membership clubs where you can socialize, mingle, or just relax and take in the atmosphere while you enjoy your weed.
#8 NW Cannabis Club
NW Cannabis Club is a social club with a lot going on! Located in the Brooklyn area of Portland, this comfy club is open from noon to midnight, Monday-Saturday, and noon to 9 pm on Sundays. There's a huge outdoor deck, a lounge with pool and foosball tables, snacks and beverages, and a complete dab bar. NW Cannabis Club hosts game nights, comedy nights, movies, ice cream socials, charity events, parties, and more! But there's also plenty of space to relax and unwind, and quieter non-event nights, if that's more your speed. Lifetime club memberships are only $20, and each subsequent visit is only $5.
#9 Flight Lounge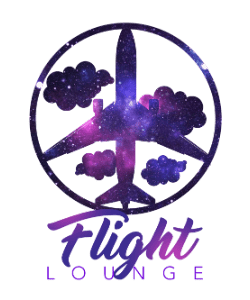 The Flight Lounge is a cozy Southeast Portland spot where you can connect with like-minded people or relax with a good book and a snack – and your cannabis, of course. Flight Lounge memberships are $10 with a $5 admission each time you return for another "Red Eye" flight! Each visit includes a complimentary drink and snack and you can even book private parties here if you happen to be in town for a special occasion. Flight Lounge has a second cafe location in the works, set to open soon in Northeast Portland.
More fun for stoners in Portland
From blacklight mini-golf to unique artwork and interactive science exhibits, you have a lot of interesting options for a stoned afternoon in Portland.
#10 Oregon Museum of Science and Industry
At the Oregon Museum of Science and Industry (OMSI), you can see real dinosaur fossils, catch a planetarium show, and even put on some goggles and play around with chemistry! OMSI is also home to the Empirical Theather, featuring the largest movie screen in Portland. Visually stunning documentaries are aired daily, with a tempting selection of snacks to enjoy while you watch. There's also a cafe on site.
OMSI regularly hosts a number of additional events, including OMSI After Dark, a themed 21+ event where the adults get to take over the museum, and Star Parties, where you can get a closer look at distant planets with a powerful telescope. And you won't want to miss Kendall Concerts: Music Under the Dome, a monthly event where the planetarium gets turned into a concert hall with out-of-this-world visual effects! OMSI is located in East Portland, just over the bridge from the downtown area.
#11 Glowing Greens Blacklight Miniature Golf
Step into a glowing blacklight pirate cove, complete with CGI video and sound effects, and enjoy some playful mini-golf competition! This indoor 13-hole mini-golf course in the heart of downtown Portland takes about 45 minutes to play through. Glowing Greens opens every day at noon and you can play until 9 pm Sunday-Thursday and until 11 pm on Friday and Saturday. If you have so much fun that you want to go through the pirate cove one more time, you'll even get a discount on a same-day second game.
#12 PDX Street Art Tours
Portland is home to a remarkable amount of beautiful graffiti and murals scattered throughout the city. The Portland Street Art Alliance (PSAA), an organization dedicated to helping the Portland art scene thrive, hosts walking tours that take you right to all of the best and most intriguing pieces in the city. On their "Experience Tour" of industrial Southeast Portland, you'll learn all about the history and importance of Portland's' street art scene. You'll also be able to watch a live painting demonstration and then try your own hand at wielding the spray paint! You'll even go home with a goody bag full of stickers – handmade by local artists.
#13 CBD Infused Massage
If you're in the mood to treat yourself to some CBD-infused pampering while you're in Portland, Blue Marigold Massage & Wellness is the place to do it! Located in the St. John's neighborhood in north Portland, this highly-rated spa offers a variety of luxurious Oriental and Hawaiian massage treatments. Best of all, you can elect to have hemp-based CBD massage oil used in your treatment, elevating your experience to new levels of relaxation. Whether your muscles are sore from hiking, or you just want to lose yourself in blissful tranquility for a while, you're sure to leave Blue Marigold feeling refreshed and rejuvenated.
Portland's a perfect cannabis vacation destination
For a 420 vacation in a unique and beautiful city surrounded by some of the most beautiful scenery in the United States, Portland has everything you need!
Did we miss anything? Let us know! We'd love to hear about your favorite Portland activities for the perfect cannabis vacation!